Main content
Listen Again to River of Music
Welcome
Join us as we look back at a truly epic day of music broadcasting on Radio 3.
From 9am on 30 October, our presenters turned their microphones off for 12 hours to make way for a mighty River of Music. And instead of talking about their musical choices on air, they resurfaced online.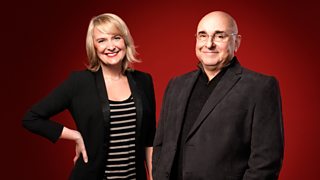 Essential Classics presenters Rob Cowan and Sarah Walker posted regular updates and information via this live blog, as well as talking to listeners in real-time via social media.
Read on to see how the day unfolded...
River of Music is now online
The River may have been a one day only event, but you can still listen to all 12 hours of music online.
Our 12-hour River has been divided into two six-hour mixtapes. Part 1 includes the music played from 9am to 3pm, while Part 2 contains the music played between 3pm to 9pm. Both are available for 30 days on the Radio 3 website.
You can also listen to the River on the move. Both mixtapes are now available to download via the iPlayer Radio app.
Thanks to everyone who contacted us with stories, questions and photos. It was wonderful to see how the Music flowed through your day!