Main content
Tell us your dreams!
We'd like you to drop us a line with your strange or recurring dreams that our dream analyst Ian Wallace can pore over and examine!
If you have a strange or recurring dream that you'd like to share with Steve, Ian and the team, get in touch and your dream could be read out on air and analysed.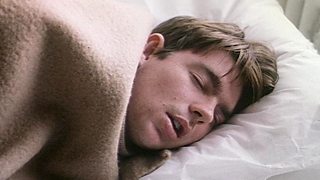 Email steve.wright@bbc.co.uk with the subject title 'Dreams Analysis' and tell us:
Your Dream
Name
Email
Contact Phone Number
Please note, because of the volume of entries received, submitting your dream doesn't guarantee it will be used on-air.
Please read the following before sending your comments.
The BBC promises that you will NOT receive unsolicited mail by supplying your personal details.
The BBC and any service provider we engage will use the information you supply to respond to your queries/comments, to develop and enhance our services and for statistical analysis of audiences and users. For full details of our policy regarding the personal information we collect about you visit our Privacy & Cookies page.