Main content
The people choosing to travel by train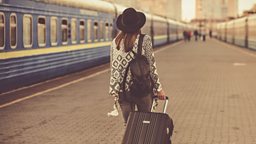 Would you ditch planes for trains to save the planet?

Train bragging is a movement that has taken hold in Sweden where people are often vocal about their travel choices... and want to show others that they've chosen to take the train over air travel.
5 Live's Your Call programme asked listeners for their views and experiences of holidaying by train...
Dan: 'It was the most magical experience'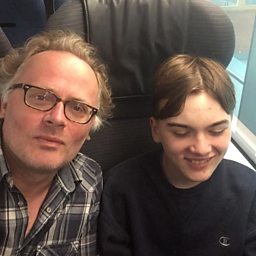 (Dan and his son Joe on their journey to Croatia)
Dan in Wanstead, east London said: "My 16-year-old just finished his GCSEs. When I was a teenager I was lucky enough to go Interrailing so I thought, there's a music festival in Croatia, my favourite band the Cure are playing, and I said to my son, 'come on, as a treat let's get the train to Croatia.'
"It took 22 hours, we went through the whole of Europe, slept through Austria, and woke up at the border.
"It was the most magical experience he could have had. Just seeing Europe out of the window - it was just fantastic.
"Border guards at 07:00 banging on the sleeper carriage door!
"The downside was, as much as it was a wonderful experience, it worked out about eight times more expensive than a flight."
Josephine: 'I actually love being on trains'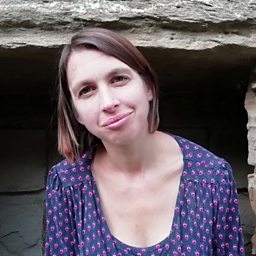 Josephine in Newcastle said: "I've been an environmentalist for a long time. When I was younger used to take planes, but it isn't something I want to be a part of any more.
"I actually love being on trains, and I've got a young son and he loves them too, and my husband is really into trains.
"Being on the train is not really a problem, it's part of the holiday. We have had some fantastic experiences in the past few years.
"For example, when we were on the train heading out towards Trieste in the north of Italy, going around the bay and seeing the sun glinting on the water and the mountains behind...
"From Newcastle, the best way to do it is to set off really early in the morning."
Uta: 'The issue of cheap train travel needs to be addressed'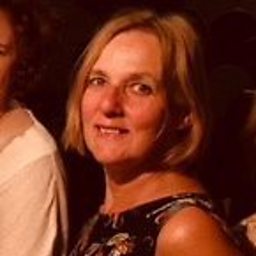 Uta in London said: "There's absolutely no reason why anyone should fly in the UK. I used to work in Scotland and it was a no-brainer to take the train. Four-and-a-half hours from London and it dropped you in the centre of the city.
"I am travelling to Europe a lot, and last year I had to travel every three weeks because one of my parents was very ill.
"I used to go by train, and it used to cost me £79 return. But now, with my railcard on a special deal, with five changes it was £180 return. Or direct for £230. And I can fly £30 return.
"I know that's not a realistic price, but the issue of cheap train travel needs to be addressed. As long as they offer cheap air fares, I will go by plane."
Chris: 'I can't get from Holyhead to Cardiff in less than five hours'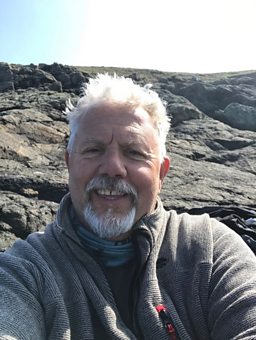 Chris in Anglesey said: "At the moment you can get by train from London to Europe quite easily, but I can't get from Holyhead to Cardiff in less than five hours.
"I can get from Holyhead to Marseilles in 10 and a half hours, for less money than I can get to Cardiff!"
Andrew: 'The views are the thing that beats the plane'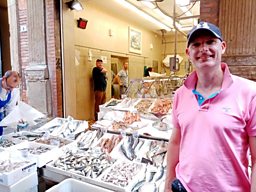 Andrew in Selby said: "We've just come back from holiday and we've been to Puglia in southern Italy, and we've done the entire trip there and back by train. 3,000 kilometers from Bari back to Leeds, and I have to say, it was absolutely superb watching the world go by, watching the coast.
"The trains are superb, the fast trains. The views are the thing that beats the plane."
Phil: 'I'm planning a big trip next month'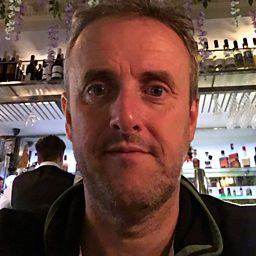 Phil in Birmingham said: "A friend and I are going to get trains from Birmingham down to London, Eurostar to Paris, the overnight train from Paris to Perpignan, and then cycle up to Cherbourg, getting the ferry and then the train from Poole back to Birmingham
"That was very much affected by having a holiday, using our bikes, but not flying anywhere."
Would you change your holiday habits to lessen your carbon footprint? 5 Live's Nicky Campbell puts the question to callers and environmental scientist Dr Alexandra Jellicoe.
See more from 5 Live's Cool Planet season