Main content
Four health hacks that will change your life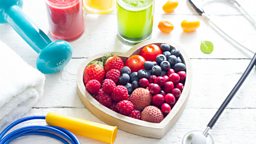 When it comes to diet and exercise, changing our habits can be daunting, but fear not! Dr Rangan Chatterjee, GP and author of 'The 4 Pillar Plan' and 'The Stress Solution', joined the Fit and Fearless podcast team, Tally and Zanna.
Dr Rangan shares his philosophy about the 'four pillars of health': food, movement, sleep and relaxation. He says that small changes in these areas can vastly improve our health and wellbeing.
1. The twelve hour eating window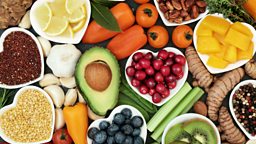 If changing your diet and cutting foods out seems intimidating, Dr Rangan suggests an easier option: eat all your food within a 12 hour window.
"Can you get more benefits if you go stricter? Yes some people might be able to! But I say if you can do 12 hours a day, tick it off, and move on to another recommendation. Try and get that balance."
He says, "It's a very simple change that I've seen be transformative for people."
2. Five minute strength training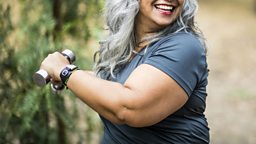 In our busy lives, it's often hard to find time to go to the gym or go for a run, but Dr Rangan and the team say that just five minutes of strength training twice a week can be really valuable.
"Strength training is very much undervalued in society. We talk about moving more and cardio but we neglect that our muscle mass is one of the strongest predictors of how we're going to be when we age. Lean muscle mass is so important. Yet when we hit 30, we can lose three - five per cent of our muscle mass every ten years and that rate accelerates after the age of 50."
3. Spend time in natural daylight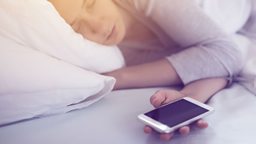 Good sleep is something we often overlook in our lives, but making sure we have enough high quality sleep can make our lives and health so much better. Dr Rangan has a lot of tips for getting better sleep, but one that you might not have considered is whether you're getting enough light in the day.
Our bodies need to see different light at day and night to keep our internal clocks working. He says people should be especially aware of this in the winter months.
"Many people are leaving the house in the dark, getting to work in the dark, being inside all day, and then going home in the dark."
He suggests taking twenty minutes in your day to spend some time in natural daylight, and you may find that you wake up the next morning more refreshed.
4. Make time for me time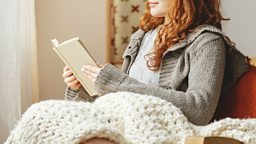 Stress is often a part of our daily lives, and unfortunately, our technology can be partially to blame for this.
Dr Rangan says, "You get up in bed, the alarm is blaring. So you've gone from this nice, peaceful, restful slumber, suddenly there's a blaring alarm clock. You're looking at your phone, and there's a whole ton of blue light, and alarm notifications going on…
For many of us, that continues all day and often that's still going on just before we're in bed at night; we're still looking. And so we've just got no down time any more."
His solution is to have at least 15 minutes a day of 'me-time'. This should be something you do for yourself, that you don't feel guilty about doing and that doesn't involve your smartphone. Doing this can lower your stress levels and let you decompress without worrying about your phone.
Download the podcast!
Want more health hacks? You can listen to the full podcast here, where Dr Rangan Chatterjee joins the Fit and Fearless team to discuss how you can improve your health with tiny changes.
More from Fit and Fearless