Main content
Margot Robbie's top 5 shadiest insults to Will Smith
When Scott Mills and Chris Stark roped Margot Robbie and Will Smith into doing Playground Insults, we never expected the Aussie actress to burn Big Willy quite so bad.
While Margot went to town on the Hollywood ledge, Will's few-and-far-between retorts weren't as relentless, but managed to be equally as scathing.
Here are her five best put downs...
1. Your ears stick out so much, I could use them as antennas and connect to my Mum's wi-fi back in Australia.
2. You're so old, I had to Google The Fresh Prince of Bel-Air.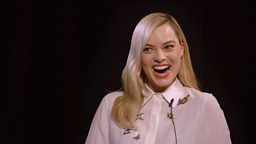 3. You were the worst looking cast member in I Am Legend.
Will: The only reason that you're saying that is because you know I slept with your Mother.
4. Well, she didn't even bother to call you back. She thought your nickname was Big Willy but turns out she felt so mislead by that.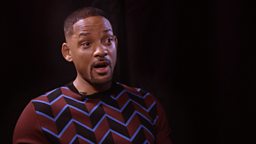 5. You have the face of 20-year-old, but the hearing of a 90-year-old. SHOULD I SAY THAT AGAIN BUT LOUDER?!
Yeah, Margot definitely win this... as brutal as Will's references about her mum are!
Scott chats to the Hollywood actors about Suicide Squad.