Main content
Five surprising facts about Jeff Goldblum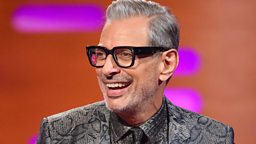 Did you know actor Jeff Goldblum has just released a jazz album? Or that he's been playing the piano since he was 10 years old?
Here's five other surprising facts about Jeff Goldblum that came out of his conversation with BBC Radio 5 Live's Nihal Arthanayake on the Headliners podcast…
1. A love of Gregory Porter led to his album deal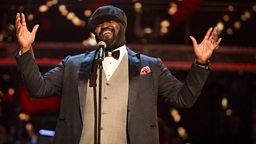 Goldblum first met Gregory Porter at an airport:
"I waltzed up him and said 'Mr Gregory Porter, I'm Jeff Goldblum, I love you to bits'."
A year or two later he jumped at the chance of playing the piano for Porter when they were both guests on The Graham Norton Show.
Executives from Porter's record label happened to be watching and called him in for a chat. The result? A record deal with Decca, and Jazz Piano Album 'And All Is Right With the World…' is released.
2. His dad rejected acting to become a doctor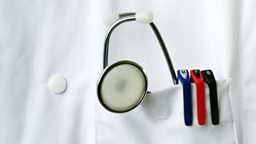 (Image: Science Photo Library)
Jeff Goldblum's father Harold was a doctor, but he considered being an actor. It was only when "he stuck his head into an acting class" that he decided to choose the medical route.
It was Harold who found out the young Jeff had a love of acting.
"He discovered, because I kept secret the idea for a while, that I was deeply and passionately in love with the idea of being an actor. I think when I finally embarked on it, he was tickled."
Goldblum says his father also gave a piece of advice which has inspired his career - he told him 'find something you love to do'.
3. He cries when he listens to music… which sometimes confuses his son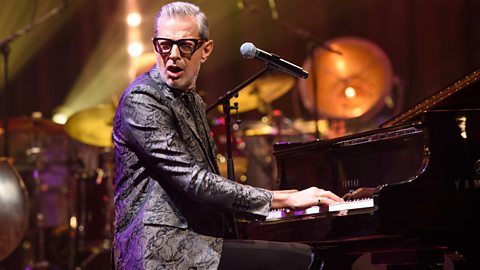 Jeff Goldblum describes how his three-year-old son reacts when he cries at music.
Goldblum says he finds music moving and he is not afraid to show his emotions.
"I will cry at playing music and hearing music", he explains, but says that sometimes he has had to explain to his three-year-old son why he is crying.
4. He LOVES science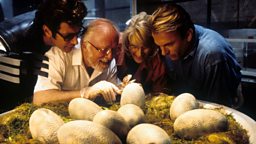 (Photo: Universal/Getty)
Goldblum famously played scientists including Seth Brundle in The Fly and Dr Ian Malcolm in Jurassic Park and Jurassic World, but in real life the actor has a genuine interest in science.
He says: "Now that I've had a couple of kids…I'm more focused on science. Because I've played these parts here and there, I've done my due diligent research so I've come to know and esteem a little bit about the scientific way.
"I think there's so much from what we know and what we really know about the beginnings of the universe and the human mechanism that can be not only eye-opening but poetical and inspirational and transformational."
5. He tries not to have regrets… but sometimes he does
He says: "Part of me aspires at least to the way of navigating regrets, whereby I say everything's perfect, I couldn't have gotten here without every strand of the tapestry being what it was.
"On the other hand I can be given to a little fretful recrimination now and then."
But he adds about his own career, "If nothing else were to happen, except what's already happened I'd be satisfied".
If you're making a film about space - better ask these guys for some technical advice first...

Muppet puppeteer and voice artist Frank Oz shares a few insider secrets...

5 Live had exclusive access to spies from GCHQ, MI5 and MI6.