Main content
10 surprising things I've learned from Political Thinking

Here, Nick reflects on some of the surprising insights he's gained from his interviewees…
Political Thinking podcast

1. It's adversity, stupid… which often shapes political thinking
As you can hear in the clip below, the shadow education secretary Angela Rayner spoke movingly about being "written off" as a teenage mother and being seen as a "scumbag".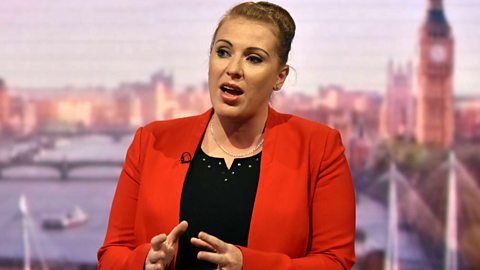 Labour's shadow education secretary explains why she was determined to be "a good mum".
2. There really are no friendships in politics…
Tom Watson told me that his former flatmate, the Unite union leader Len McCluskey, wanted to "take me out" as Labour's deputy leader. Weeks later McCluskey told me that his "old friend" was in a "dark place".
3. …except, perhaps, across party lines
Labour's Jess Phillips and Conservative Jacob Rees-Mogg confessed to their unlikely friendship (whilst Tory Anna Soubry and Labour's Chuka Umunna admitted to mutual admiration).
4. Politicians never forgive…
John Major spoke passionately about the Euro-sceptic "bastards" who split the Tories (a quarter of a century ago) when he was PM and who he thinks are behaving even worse now.
5. …and they never give up
Former Labour leader Ed Miliband channelled his inner Arnie and told me, "I'll be back."
6. Well, they almost never give up
"Can it be taken back? I don't know," said Tony Blair when I asked him whether the Labour Party would always be run by the Corbynites.
7. Politicians have hidden talents
David Lammy said becoming a chorister kept him out of prison and got him into politics.
And Emily Thornberry learned all the words of Evita when she worked front-of-house in a West End theatre (but she did not sing on the podcast).
8. You couldn't make it up…
Sir Keir Starmer – Labour's shadow Brexit secretary – didn't notice burglars walk into his student flat and steal his TV set because he was working so intently!
9. …but you can easily cause offence
Transgender activist Paris Lees objected not just to the way I asked questions but the fact that I asked them at all.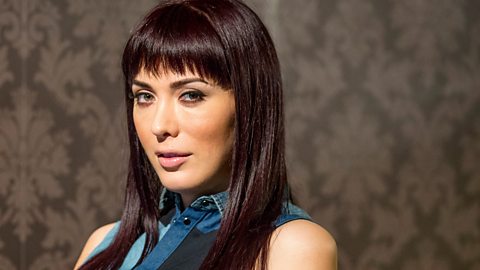 The transgender rights activist wrangles with Nick Robinson over gender identification.
10. Answering the questions is much harder than asking them
My editor had the "Christmas fun" idea of inviting politician-turned-journalist George Osborne to turn the tables and interview me. I've still not fully recovered. (So, why have I agreed to have the tables turned again this Christmas?!)