Main content
Facts and Fiction: eight things you need to know about The Booker Prize
16 November 2020
It is considered one of the greatest awards for writing in the English language, and the evening of the ceremony is the most hotly anticipated night in the British literary calendar. Ahead of the 2020 event we lift the cover on the Booker Prize's colourful history.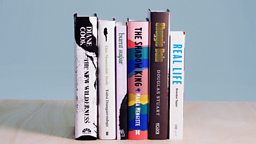 The 2020 Booker Prize shortlist
1. Booker, Bingo and Bounce
It has been referred to as 'Posh bingo' by Julian Barnes, who finally won in 2011 after three previous nominations, but the Booker is not to be sniffed at. To win can be life changing.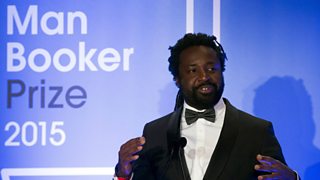 Marlon James, winner in 2015
In a bid to rival France's Prix Goncourt, publisher Tom Maschler, who died last month, persuaded food group and sugar trader Booker-McConnell to sponsor the literary prize for its first three years starting in 1969.
Maschler's intention was to promote the finest fiction by rewarding the best novel of the year written in English and published in the United Kingdom. The judging criteria: Look for a sustained and unified work of fiction. The award should go to the best novel, and not to an author's body of work. The fiscal benefits of a nomination, and the increase in sales it could bring to an author and publisher, would become known as 'the Booker bounce'.
2. How would you spend your winnings?
As well as the sales bounce, the Booker pot contains hard cash. The original cash prize started at £5,000, rose to £10,000 in 1978, and now stands at £50,000. Each shortlisted author receives £2,500 and a specially bound edition of their book.
Asked about spending his winnings, Kingsley Amis suggested in 1986, 'booze' and 'curtains'. In 1990, AS Byatt famously announced that she would buy a swimming pool for her house in Provence. Howard Jacobson, a winner in 2010, had promised to buy his wife a new handbag, and in 2015 Marlon James had his sights set on an Ozwald Boateng suit. For P.H. Newby, Booker's first ever winner in 1968, it helped pay off some of the mortgage.
3. Judges Courting Controversy
The Booker bounce was not immediate, and a lack of press attention caused early sponsor jitters. But scandal and controversy would soon shine a light, and continue to do so.
In 1971 renowned conservative Malcolm Muggeridge withdrew as Chairman of the judging panel due to a 'lack of sympathy with entries' castigating them as 'mere pornography'. Attention achieved.
Other panellists have threatened bodily trauma unless their voice was heard. Joanna Lumley, in a letter to prize administrator Martyn Goff in 1985, stated a vote for Keri Hulme's novel The Bone People was 'over my dead body stuff'. Ten years earlier, Philip Larkin had announced he'd jump out a window if Paul Scott's Staying On didn't win. Thankfully, it did.
In 1994 the shortlist had been compared to Mogadon, a sleeping tablet. By 6pm on prize day no winner had been agreed. A difficult final judges' debate produced Booker's first Scottish winner in James Kelman's How Late it Was, How Late. Public comments from judge Rabbi Julia Neuberger described Kelman's novel 'a disgrace' and 'inaccessible', as she took exception to the book's voluminous swearing count. The aftermath would cast a long shadow.
4. Authors Biting Back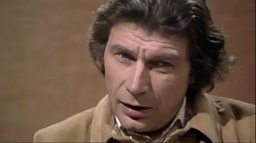 John Berger Booker Prize Winner 1972
Authors also got into the controversy game. 1972's winner John Berger created a storm when, in his acceptance speech for the novel G, he condemned sponsor Booker-McConnell's colonial past and vowed to share his prize with people 'in and from the Caribbean, people who are involved in a struggle to resist such exploitation…'. He vowed to donate half his winnings to the Black Panthers.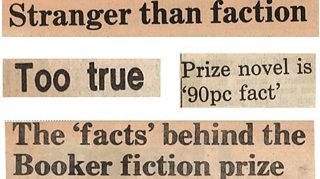 Headlines from the Belfast Telegraph, Birmingham Post, Glasgow Herald and Scotsman referring to Schindler's Ark
The year 1980 saw large egos enter the ring as Anthony Burgess and William Golding squared up. Burgess wanted to know in advance if he had won, as a condition for attending. His request was refused. He stayed in his hotel room on the day of the prize giving until he took a call telling him Goldman had won. In a subsequent interview he commented, "this is a rather small, parochial prize suitable for rather small, parochial novels."
In 1982 debate swirled around Thomas Keneally's Schindler's Ark: was it fact or fiction? It was one of the bestselling Booker Prize winners, and was adapted by film director Stephen Spielberg as Schindler's List.
Other successful Booker-winning film adaptations include Yann Martel's Life of Pi, which won in 2002, Kazuo Ishiguro's The Remains of the Day from 1989, and Michael Ondaatje's 1992 joint-winner The English Patient. Ondatjee's book was also crowned The Golden Man Booker in a 2018 public vote held to celebrate 50 years of the prestigious award.
5. Welcoming US authors
Arguably the biggest dispute of all came in 2013 when it was announced that, from the following year, novels written in English and published in the UK would be eligible, opening the award up to American authors. Previously it had been the province of writers from Britain, Ireland and the Commonwealth countries.
Concerns were raised by publishers and authors alike. Julian Barnes stated it was "straightforwardly daft", and 30 publishers signed a letter in 2018 calling for an about-turn or risk a "homogenised literary future" dominated by American culture.
Since 2014 there have been two American winners, Paul Beatty for The Sellout in 2016 and George Saunders the following year with Lincoln in the Bardo. While non-American Booker winners usually benefit from increased exposure and sales in the US market, a winner from the US doesn't necessarily see this sales bounce in their own country.
6. Winners and Losers
For the winners, it can be a career-defining moment they will never forget.
In 2013, at 28 the youngest ever winner Eleanor Catton noted, "I was so terrified. I had the full body trembles, I was unsure whether I was going to either faint, burst into tears or vomit. I was completely a mess." Catton also holds the distinction of writing Booker's longest winner The Luminaries, at 832 pages.
Looking back on the experience of winning in 1991 aged 32, at the time the youngest winner, Ben Okri enthused, "I felt like a Bard who'd finally had a chance to sing to the world."
But winning isn't always a positive experience. Following the 1994 stramash around James Kelman's novel, bookshop chain Dillons refused to stock How Late It Was, How Late, and another bookstore in Glasgow displayed every Booker winner but his. Last year Kelman lamented: "And they want to know if the negativity had any effect?"
7. Statistically speaking
Although 32 men and 18 women have won the prize, it is two women who have received the most shortlist nominations: Iris Murdoch and Margaret Atwood.
Both have been nominated six times, with Murdoch securing a win for The Sea, the Sea in 1978, and Atwood fourth time lucky with The Blind Assassin in 2000. Atwood also shared the prize in 2019 for The Testaments with Bernardine Evaristo and Girl, Woman, Other. Evaristo was the first black woman, and first black British woman, to win the Booker.
2019 was not the first joint win in Booker history. Though not strictly within the rules, Nadine Gordimer and Stanley Middleton shared the honours in 1974, and Michael Ondaatje and Barry Unsworth both accepted the prize in 1992.
In previous years Keri Hulme (1985), Arundhati Roy (1997), DCB Pierre (2003) and George Saunders (2017) have all won the Booker with their debut novels.
From 162 submissions, the 2020 Booker longlist embraced an unusually high number of newcomers. Of the 13 on the list, eight were first-time novelists.
The shortlist boasts four debut novelists in Avni Doshi, Douglas Stuart, Brandon Taylor and short story writer Diane Cook. Maaza Mengiste and Tsitsi Dangarembga complete the remaining shortlist, which has been praised for its diversity of voices. Countries represented include Ethiopia, Zimbabwe, India and Scotland. Though interestingly, five of the six authors make their home in the USA.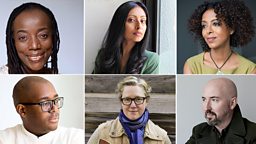 The shortlisted authors (clockwise from top left): Tsitsi Dangarembga, Avni Doshi, Maaza Mengiste, Douglas Stuart, Diane Cook and Brandon Taylor.
8. Person of note
A noteworthy mention must be given to author Hilary Mantel, longlisted this year and shock missing shortlistee, for The Mirror and the Light the third instalment in the Thomas Cromwell trilogy. Mantel holds a string of firsts for the prize.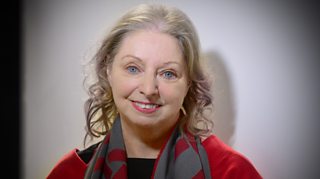 Hilary Mantel is the first woman and the first British author to win twice: in 2009 for Wolf Hall and in 2012 with Bring Up the Bodies. She is one of only four authors to do so, and is the first to win for two novels in a trilogy. She was also the first Man Booker author to enter the official UK Top 50 at the number one spot, with the paperback edition of Bring Up the Bodies.
Three sequels have won the Booker: The Ghost Road by Pat Parker (1995), Bring Up the Bodies by Hilary Mantel (2012) and The Testaments (2019). This year, Tsitsi Dangarembga's shortlisted novel This Mournable Body is the third book in her Nervous Conditions trilogy about the life of a young Zimbabwean woman called Tambuzai.
Rolling coverage of The 2020 Booker Prize begins at 4pm on 19 November featuring debate and nominee insight. From 7-8pm, BBC Arts joins up with Radio 4's Front Row for the live ceremony itself hosted by John Wilson, with special guests President Obama, HRH The Duchess of Cornwall and more, with music from The Chineke! Chamber Ensemble.
Arts highlights on BBC iPlayer
Exploring the work of the first black female film director to direct a $100-million film

Highlighting the work of artists with disabilities to mark the signing of the Disabilities Discrimination Act

The Oscar-nominated actress gives a singing masterclass