Main content
What are the secrets to success in the fitness world?
Who wins and loses in the cut-throat exercise market? Looking good and being fit has become more important as we have become wealthier. The richer we get, the more we want to buy a better, fitter body. And there are plenty of businesses out there trying to sell us one. Yet most new gyms and fitness centres fail.
In The Bottom Line, Evan Davis and his guests work out the secrets of success in this growing industry, which is now worth over £5 billion in the UK alone. After the Christmas festivities each year, hundreds of us sign up for new fitness memberships – but what works to keep us coming back?
1. Fresh air
An organised fitness class or training doesn't have to be done inside a hot, sweaty gym. Ever been in the park and seen a group of tired people in sportswear being ordered around by a man in camouflage trousers?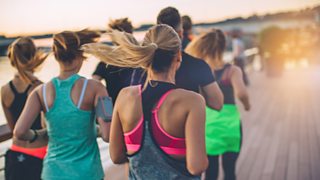 Be Military Fit, previously known as British Military Fitness, is the largest outdoor fitness company in the UK, which has been operating for over 20 years. Hugely popular, they operate in green spaces across the country.
Similarly, Our Parks is a council funded organisation that offers a range of free fitness classes across the capital's parks.
Sometimes, if you've spent your day in front of a screen, all you want is a run around outside, with a bit of structure to help you motivate and get moving.
2. Value for money
Gym memberships vary wildly, so it's a real point of difference when you're choosing where to sign up.
And more and more gyms are ditching the year's subscription model, where members are locked in with a fee flying out of their bank account each month, and opting for something more flexible.
Many gyms and classes now offer a "pay as you go" model, so you just pay for the classes you attend rather than haemorrhaging funds even when you haven't worked out for six months.
Be Military Fit even allows you to put your membership on hold – if you suspect you're not going to get out over the winter you can stop your payments, and start them again in the spring.
The costs of cancelling your gym membership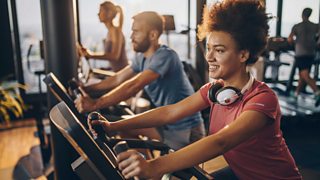 Some fitness companies adopt strict rules about how you can end your subscription.
3. Group training
Group training is an area of fitness that has grown dramatically over the last few years.
These classes used to consist of basic yoga or spin but now boutique gyms are driving a different level of experience across a wide variety of facilities. And it seems that group activities are one of the most motivating forms of exercise to get people coming back.
Les Mills gyms have done consumer research that shows that even doing just one class a week – whether that's Bodypump, Bodycombat, or bodybalance – increases the retention of those customers by 20%.
A sense of belonging, group endeavor and a motivational instructor go a long way.
Why more and more of us are getting fit together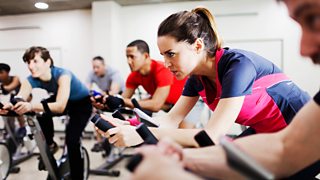 Samantha Fenwick reports on the growth of gym membership and group fitness classes.
4. Boutique offerings
The more niche activities there are out there, the more likely you are to find one that suits you. And figures show we love some specialist training in a small facility.
Be it barrecore, hot yoga, zumba, boxercise or the latest fitness trend pilox (yep, that's pilates and boxing), there's something for everyone. Crucially however, although innovation is key, every gym has to do the basics well too.
The harsh reality is that only around one in ten boutiques survive after opening. Sometimes these boutique gyms can feel cliquey – exclusive rather than inclusive. No one wants to feel like they have to dress up for their yoga class.
5. Accessibility
None of us are going to make it to the gym if it's an hour away from our house or place of work. Finding somewhere close by is crucial – otherwise finding an excuse to opt out is all too easy.
Going away on business? You want to be able to find a gym near your hotel. Some gyms seem to be everywhere you turn, making it much easier to retain clients.
Orangetheory Fitness now has over a thousand branches around the world – so when Michelle Obama came to London on her recent book tour, she was able to simply pop along to the Islington branch of her favourite gym.
6. Good people
Stuart Broster, CEO of Anytime Fitness UK, believes that rather than location it's all about "people, people, people."
Why already being a gym member might cost you more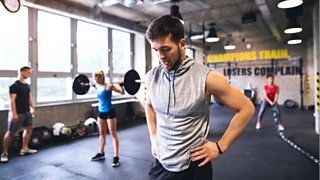 Existing gym members unhappy that membership fees have gone up without warning.
We're all after a good induction process, help making fitness progress, approachable trainers and expert, safe, instruction from high quality instructors.
Only around one in ten boutique gyms survive after opening.
Members of gym staff who start pitching themselves as personal trainers as soon as we ask a simple question will have us walking out the door.
Lots of boutique gyms are getting the personal touch right. It's not just about walking in and doing a great class – it's the whole journey. Staff who remember you, say hello, use your name during the session and hand you a soft towel at the end – making the whole experience seamless and personal – will keep you coming back.
As Tommy Matthews, MD of BMF, says, "you put great people in front of our members and members will stay. Doesn't matter what the product is."
7. Cleanliness
Dirty pants on the floor? Greasy lockers? Scum round the pool edge? No thanks.
We all want clean changing rooms (with plenty of space to get dressed without rubbing up against someone else's sweat) and lots of spray bottles located around the gym to wipe equipment down after use.
Keeping it clean keeps us keen.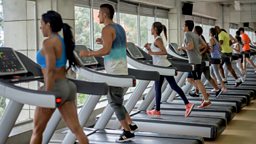 8. Long opening hours
We're all busy people and we all keep different schedules.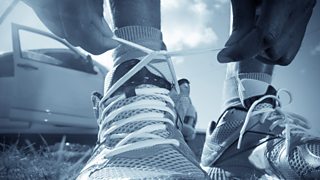 Most of us are looking for a gym that opens early, like 5am, so we can pop in before work, and one that doesn't close up until late, say 11pm.
Some gyms are even open 24 hours, which is great for people who work shifts.
The longer the gym is open, the less excuses we can find not to go.
9. Music
Atmosphere in a gym is important, and you don't want to listen to the man grunting on the cross trainer next to you, so music can be helpful. But some gyms take the volume so high that it becomes impossible to use our own headphones.
We might want to listen to a BBC Radio 4 podcast on the treadmill but we're being forced to listen to house music at a level more appropriate for an Ibiza club.
Turn it down or we're off!
10. At home options
Getting to a facility three or four times a week can be a challenge, so many of us are choosing to workout in front of YouTube instead. But some operators are finding a way to compete and are now offering an at home option too.
The Anytime Fitness app, which allows you to track your results and learn about the equipment you're going to use, now has a bolt-on called "Remote Coaching."
If you're staying away in a hotel that doesn't have a gym, for instance, they will personally remote coach you by sending a specific exercise programme. And the great thing is, you can just roll in to bed when you're done.
The best workout for your health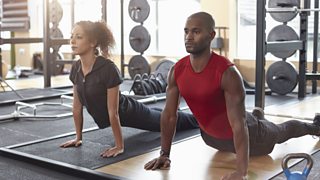 Dr Mark Porter finds out what the best workout of all is for all-round health benefits.