Main content
All in the Mind Awards 2021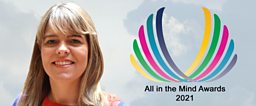 Have you experienced mental health difficulties now or in the past? Is there a person or group that has made a huge difference to you?
Claudia Hammond and BBC Radio 4 want to recognise the people and organisations that have gone above and beyond the call of duty to help you with your mental health.
IMPORTANT: Please read the Terms and Conditions, and the Privacy Notice.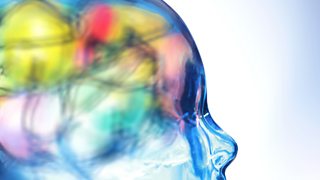 Why do we have this Award?
A lot of us experience a problem with our mental health at some point in our lives and help and support from people around us can make all the difference to how we cope day to day and on the road to recovery. The Radio 4 All in the Mind Awards want to hear your experiences of brilliant mental health care and will recognise the unsung heroes who helped make the difference.
When do the Awards happen?
The Awards open on 24 November 2020 and entries close at 23.59hrs on 31 January 2021. We are looking for entries to the three categories below and you can enter as many or as few categories as you like, but do not submit more than one entry per category. We welcome submissions from people who've entered before but weren't finalists who appeared on the programme.
Who can I nominate?
There are three categories for the Awards: Individual, Professional and Group Project.
Individual Award
An individual family member, friend, boss or colleague who offered significant support.
In 2018 the winner in the Individual Award category was Fiona Sadler, a school pastoral support worker who was nominated by her friend Stephanie. They met at Stephanie's son's school and Fiona who suffers from an unstable personality disorder was grateful for the down to earth approach of Stephanie who has helped her cope with the severe impact of her mental health on her family and working life.
Professional Award
A mental health professional whose dedication, help and support made a really significant difference to you. This could be a psychologist, psychiatrist, social worker, nurse, volunteer or other professional.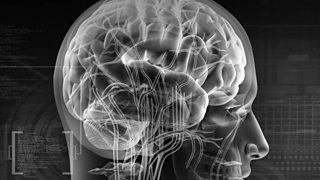 In 2018 the Professional category winner was the late counsellor Judith Wood from the Oxfordshire Association for the Blind. After beginning to go blind, Nathan developed a lot of mental health issues such as depression, anger and anxiety. Judith shared her own experiences, as a blind person herself, helping Nathan to turn his life around and use his disability to make a difference by becoming UK's only blind ice hockey player and beginning work for the OAB.
Listen to an interview with Nathan and Judith here.
Project Award
A mental health group or project you took part in which made a big difference to your recovery or the way you cope.
In 2018 the North Wales mental health support group called KIM won the Group Award. It runs all sorts of different group activities for women in the local community – everything from crafts to choirs. Many take up opportunities for progression through learning new skills, volunteering and support to go into education or work.
Listen to an interview about Hannah and the KIM group she nominated here.
Once you have read the Terms and Conditions and the Privacy Notice, you can write your entry and submit it through this link.
What happens next?
After a process of sifting through the entries and in some cases phoning the nominators, a judging panel of people with extensive experience of mental health will select 9 finalists, 3 from each category.
All the finalists and their nominators will be interviewed by Claudia Hammond and broadcast on All In The Mind. This is Radio 4's magazine programme on mental health, psychology and neuroscience which has been running for over 30 years.
The finalists will be invited to a ceremony in London in June 2021, at which the winners are announced.