Main content
Join our 'Not a Book Club'
As part of our Word Matters project, we're launching a book club on BBC Radio 5 Live Drive for people who don't usually read - the 'Not a Book Club.'
Research from the University of Liverpool says just reading for 30 minutes a week can make a big difference to how we feel.
If you consider yourself a less enthusiastic reader - this club might be the place for you to start giving reading a go.
How to get the latest book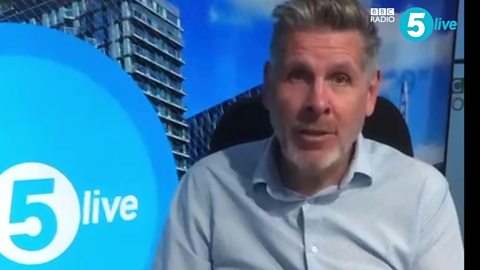 Join other 5 Live listeners in the 'Not a Book Club'
The latest book is called 'I, Robot' by Peter Crouch.
If you'd like to read it with us, you can access it in a few different ways. It's available to download from various online book-sellers like Google, Kobo and Amazon.
It's also available at local libraries. Most libraries have now reopened to the public, so you can go along there and loan a copy of the book.
If you'd prefer to download the book from your local library you can do that too. For help in finding where your local library is, click here.
The Real Housewives of Cheshire's Tanya Bardsley, who has opened up about her own reading struggles now she has been diagnosed as dyslexic, will be joining the club every month on 5 Live Drive with Tony Livesey and Anna Foster.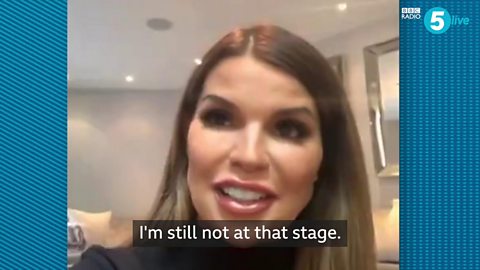 The reality star joins 5 Live's #NotABookClub and shares how she feels about reading.
How to get involved in #NotABookClub?
To join in the 'Not a Book Club' community - look out for and use the #NotABookClub hashtag on social media.
Every month Tanya Bardsley will be live on 5 Live Drive with Anna Foster and Tony Livesey, keeping us updated with how she is getting on reading the latest book and we want to know how you are getting on with it too.
If you want to share your reading experiences email: my5live@bbc.co.uk