Main content
The Proms Companion Collection
The Proms are here, but not as we've ever experienced them before. While we can enjoy fantastic concerts, events and talks from the Proms archive on Radio 3, for many who are still shielding, the easing of lockdown has not meant a return to any kind of normality – and we are all still cut off from live concerts, opera, ballet and theatre.
So, to help everyone continue to be entertained and diverted with Proms and other music – here you'll find links to special collections from the Proms, the Archive and Radio 3.
BBC Proms 2020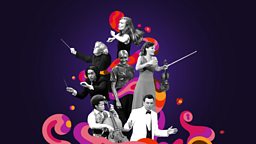 BBC Archive and Radio 3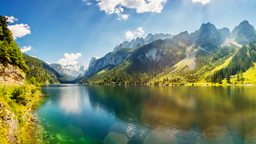 BBC Archive has an unparalleled collection of recordings by the BBC Orchestras and Choirs. It's our pleasure to bring you a series of themed collections which will unlock the treasures we hold. At a time when we could all do with a bit of escapism, join us on a tour of music around the world – in the imaginations of the great composers. Feel the power of mountains, rivers and the sea – and explore our Beethoven Unleashed collection, which celebrates the 250th anniversary of Beethoven's birth. Tune in to Essential Classics every morning for the daily "Essential Symphony" movement, with the complete work collected here in 'Essential Symphonies'.
BBC Written Archives Centre – Featured Collections: View documents from the history of the Henry Wood Promenade Concerts
BBC Instrumental Sessions with the BBC Orchestras and Choirs. Music performed on video, in lockdown, by single instruments from the BBC Orchestras.
Home Sessions – Keeping listeners in touch with favourite performers, making music in their own homes.
Postcards from Composers – new 30-second works for solo instrumentalists by UK-based composers.
The Story of Music in Fifty Pieces – Howard Goodall in conversation with Suzy Klein about 50 pieces of music that changed the course of music history.