Main content
Astro Art: Be a Star Artist
28 September 2015
The night sky has played muse to painters and poets throughout history from Edgar Allan Poe to Vincent Van Gogh and now, with the help of Get Creative champions, Fun Palaces, it could inspire you to create some cosmic couplets or paint a galactic gouache!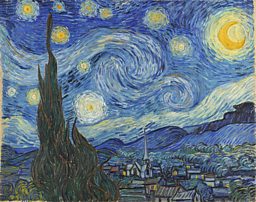 'Starry Night' by Vincent Van Gogh, 1889. Some believe Van Gogh was inspired to attempt to depict the galaxies.
Written in the stars
A Fun Palace is a creative space where art and science play nicely together and people from all backgrounds get to join in the fun - In this space everyone is a scientist and everyone is an artist.
On the 3rd of October, coinciding with some 137 other Fun Palace events across the world, Manchester's historic Godlee observatory will play host to 'Written in the stars', an event where participants will come together with artists, scientists and amateur astronomers to explore the wonders of the night sky before sitting down to have a go at a work of art that's out of this world.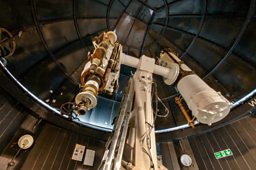 Godlee Observatory (Photo: Mike Oates)
Attendees will get the opportunity to stoke their creative fires as they view Manchester's skyline through the Godlee's double telescope and discuss the ins and outs of urban astronomy with amateur astro-photographer Dr Daniel Elijah.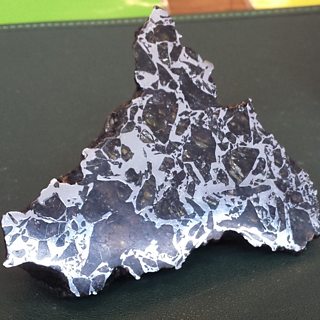 Meteorite sample
The Godlee double telescopes (made by Grubb of Dublin), have been inspiring both the right and lefts sides of many a mind since 1903.
Also on offer a journey back in time exploring the formation of planets by examining meteorite samples with Manchester Universities' Professor Jamie Gilmour.
After a whistle-stop tour of the science of the sky visitors will get the opportunity to take a creative writing class with scientific poet Dr Sam Illingworth.
'Where Water Was' by Dr Sam Illingworth
Your reddened skies and barren soils conceal
A frozen mass, but once it was a sea
Infrared telescopes can now reveal
What could and should, but never was to be.
A mighty ocean spanned the northern realms
With winding river delta, and with lake
And whilst Deuterium now overwhelms;
The absence of its sibling it can't slake.
As age set in the pressure it did drop
The atmosphere receding day by day;
A Martian landscape water now did swap
And in the ether slowly slipped away
And so we tune our gadgets for a sign
That leaving was part of a grand design.
But even if we find life there today
Will it stop own exponential decay?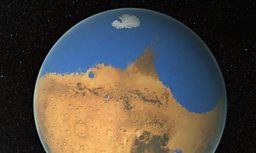 An artist's impression of the ancient ocean on Mars (Photo Credit: Mars Geronimo Villanueva/Nasa)
Those wishing to follow in Van Goghs footsteps can pen to paper and sketch the sky with support from local artist Jen Gilmour.
In this space everyone is a scientist and everyone is an artist.

Fun Palace motto
They can even design their own scaled-down Pluto Orbiters with outreach manager and STEM coordinator for MMU Conway Mothobi - try saying that twice fast.
And if you can't go along in person but are interested in the results - the creative works and an overview of the night will be published online at http://thebrainbank.scienceblog.com/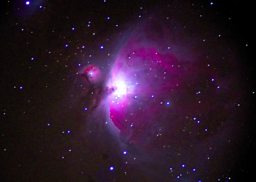 Orion Nebula (M42) taken by Dr Daniel Elijah from his back garden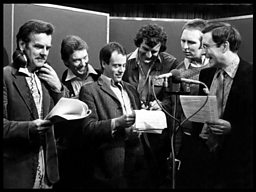 Writers have always sought celestial inspiration: BBC Radio recording an episode of The Hitchhiker's Guide to the Galaxy, 1979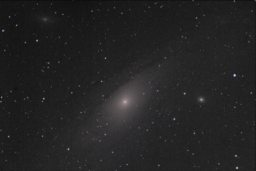 Andromeda galaxy (M31 and M32) taken by Dr Daniel Elijah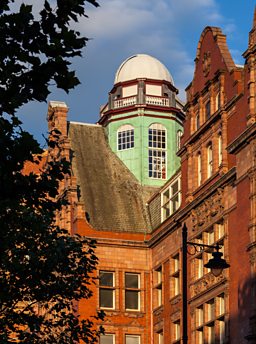 Godlee Observatory, Manchester (Photo: Mike Oates)
Everyone an artist, everyone a scientist
At the heart of the Fun Palaces campaign is the idea of arts and sciences working together - both to bring people together in local events, and also to create new work.
In 2014, 138 Fun Palaces popped up across the UK in gardens, tents, woodlands, shops, car parks, schools, theatre, arts centres, libraries, public squares, town halls, a butcher's shop and a swimming pool. All made by local people for their own communities, bringing together arts and sciences.
The Fun Palaces manifesto: "We believe in the genius in everyone, that everyone is an artist and everyone a scientist, and that arts and sciences can change the world for the better. We believe we can do this together, locally, with radical fun – and that anyone, anywhere, can make a Fun Palace."
Meteoric beauty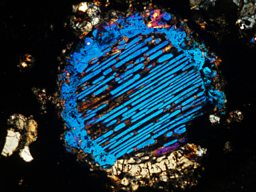 A millimetre-sized rock bead, found in a 4.6 billion-year-old meteorite 4.6 billion years ago viewed in a light microscope