Main content
Today Puzzle #604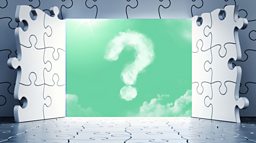 Puzzle No. 603– Tuesday 5 November
This week, students are doing Maths GCSE resit exams. Here is a typical GCSE question. Jenny buys an electric tandem bike. It costs £1,420 plus VAT at 20%. Jenny pays a deposit of £500. She pays the rest of the cost in 10 equal payments. Work out the amount of each of the 10 payments for the electric tandem bike?
Today's #PuzzleForToday has been set by Bobby Seagull and fellow maths teacher Susan Okereke, who are both co-hosts of the Maths Appeal podcast.
Click here for the answer

Jenny will make 10 equal payments of £120.40.

£1,420 x 1.2 = £1,704 total cost

Jenny pays £500 deposit. Remaining payment is £1,204.

Over 10 payments, this is £120.40.


More fiendish brain-teasers and quizzes on BBC Radio...