Main content
#MuseumFromHome: Celebrating Britain's amazing museums
Museum From Home is coming your way on Thursday 30 April. It is a whole day focused on the UK's amazing museums, with lots to see and do across the BBC website, social media, and on TV and radio. Experts from across the sector will be popping up throughout the day to talk about the ideas, collections, activities and exhibitions that they love. Here is a selection of highlights.
Our live page - Museum From Home - opens to visitors at 10am and you'll be able to get involved wherever you are by using #MuseumFromHome on social media.
Key moments to pop into your calendar:
And much more besides
We will also be highlighting many other fascinating digital collections throughout the day, including the likes of: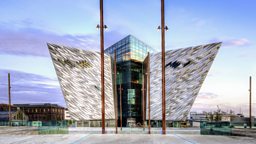 Titanic Belfast is making its multi-media tour freely available for the next three months.
Enjoy being taken around the iconic Titanic Belfast building and through the Titanic Experience galleries from the comfort of your home, as you listen to fascinating facts and additional information exclusive to the guide.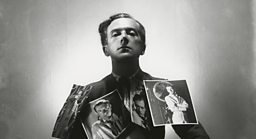 The National Portrait Gallery's Cecil Beaton exhibition explores the extravagant world of the glamorous and stylish 'Bright Young Things' of the 1920s and '30s, seen through the eye of the renowned British photographer.
The show opened just a few days before lockdown. Now you can enjoy exclusive interviews with Curator Robin Muir, who brings to life this eccentric, glamorous and creative era of British cultural life.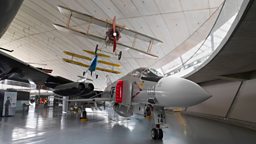 A new virtual tour of the Imperial War Museum Duxford's American Air Museum is being made available on 30th.
The site is home to the largest collection of American military aircraft outside of USA and this tour will give visitors a unique opportunity to explore the story of Anglo-American collaboration over the course of twentieth and twenty-first century conflict.