Main content
Should I take statins?
Michael Mosley talks to two experts with very different opinions on whether we should take statins to reduce our risk of a heart attack or stroke.
Statins reduce so-called 'bad cholesterol' or LDL cholesterol, which is made by the body, but can cause problems if it builds up to too high a level. They have been shown to reduce the risk of heart attacks and stroke. However, they can also cause a range of side-effects such as muscle pains, nausea and insomnia.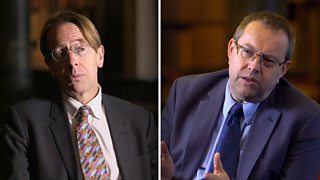 Professor Sir Rory Collins, an epidemiologist at the University of Oxford puts the case for statins, whilst experienced GP Dr David Bailey argues against taking them unless you are at a high risk of having a heart attack because of the side effects they can cause.

Both agree that if you have had a heart attack already, then statins are important to help reduce your risk of having another.
Clips: Should we all take statins to prevent heart attacks?