Main content
How Bring Me the Horizon became one of the UK's biggest bands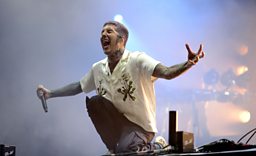 Pick any of the UK's biggest acts, and nobody else has a story like Bring Me the Horizon's. Since forming 15 years ago in 2004 – taking their name from a quote in Pirates of the Caribbean – the Sheffield group have gone from controversy-stirring metalcore kids to real-life rock superstars, selling out arenas and climbing higher in the charts, all without losing their edge.
Oliver Sykes recently sat down with Annie Mac to chat sixth album Amo and the highs and lows of their career.
Ahead of Amo's release, here are the standout moments from Bring Me the Horizon's wild journey so far:
Getting bottled at Reading Festival (2008)
It's thankfully no longer as much of a rite of passage as it used to be, but ten years ago, several bands found themselves being bottled at Reading. Many of them have gone on to defy the haters, My Chemical Romance and Panic! At the Disco included. But spare a thought for Bring Me the Horizon, who appeared on the main stage last-minute in 2008 only to be pelted by dozens of air missiles.
Before releasing their second album, they were drafted in to replace rock giants Slipknot, who'd pulled out the festival at the last minute. Punters weren't happy, and they took their anger out on Bring Me.
"We literally got camera phones, bananas, gravel, ketchup, all that thrown at us. It was madness," Sykes told NME this year, adding that being bottled didn't put them off performing again: "We've got thick skin from everything that we've been through. Music is the most important thing in my life and I'm going to put myself into it, fully. Music is my addiction now."
Being bottled didn't end their career – quite the opposite. And it's a sentiment Panic! Frontman Brendon Urie agrees with, telling Newsbeat in 2015: "The bottle was a good omen, it boded well for the future."
Jordan Fish joins the band (2013)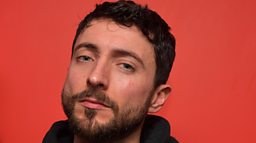 That might not sound significant on paper, but by hiring a full-time keyboardist after releasing fourth album Sempiternal (Fish also worked on the LP as a session musician), Bring Me the Horizon signalled they were no longer all about guitars and odd time signatures.
Since Fish joined the band, they've worked towards a more melodic, pop-oriented sound; had a #2 album; been nominated for a Grammy and headlined festivals. Embracing synths has played a huge part in that.
Third party videos may contain adverts
Oli Sykes comes clean (2014)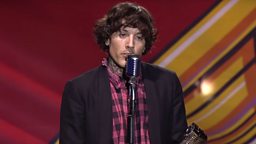 Copyright: Alternative Press / YouTube
After winning Album of the Year for Sempiternal at the Alternative Press Music Awards in 2014, Sykes used his acceptance speech to open up about his addiction to the tranquiliser drug ketamine.
"When I got out of rehab, I didn't want to scream anymore, I wanted to sing it from the rooftops. And it's all thanks to you," he bravely told fans, in a speech that took serious courage.
That's The Spirit storms the charts (2015)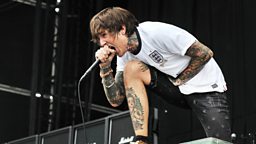 The group's fifth album was a real watershed moment – a bringing together of hard-rock and cinematic pop songwriting; the likes of which Bring Me had only hinted at before.
It reached Number 2 in the UK's Official Album Chart and US Billboard 200, and earned the band a second-from-top spot on Reading + Leeds' Main Stage, seven years after being bottled.
Third party videos may contain adverts
Headlining Royal Albert Hall with an orchestra (2016)
Gigs don't come much better than when they're at London's Royal Albert Hall, especially when a band gets accompanied by an orchestra and choir.
Bring Me's 2016 show, in aid of Teenage Cancer Trust, was a high-point in their That's the Spirit tour. Just 12 years before, they were a scrappy metalcore band getting slated by critics. In 2016, they were doing this:
Disclaimer: Third-party videos may contain adverts + strong language
Many Bring Me the Horizon fans consider this the best gig of their career.
Although they will look to top it this summer when they head out on a world tour, including their first festival headline slot at London's All Points East Festival, where they'll also curate the rest of the bill.
Hear the songs that BMTH were listening to when they made their new record.