Main content
A Quinn-tessential guide
First broadcast in 1998, The Westminster Hour is a specialist programme which aims to provide both expert analysis and informed debate about the big political stories.
We place a particular emphasis on previewing the week's events at Westminster.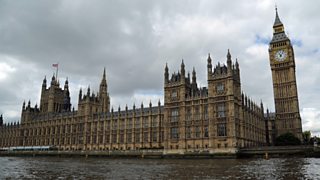 The programme is broadcast on Radio 4 from our studios at Millbank every Sunday night, throughout the year, at 10pm.
The Westminster Hour is presented mainly by one of Radio 4's best-known broadcasters, Carolyn Quinn, a former political correspondent, who regularly fronts programmes such as PM and The World Tonight.
In addition to interviewing commentators and politicians, Carolyn talks to political historians and academics.
We also feature regular reports from our team of journalists, exploring political stories at Westminster and also in Scotland, Wales and Northern Ireland.