Main content
Words First: Poetry as Protest
26 April 2021
Words First is a talent scheme run by BBC Arts, Radio 1Xtra, Asian Network and Contains Strong Language. Each year it finds the best emerging spoken word talent in the UK. This brilliant and provocative series of films showcases new work by the 2020 winning artists, who were challenged to write about 'protest'.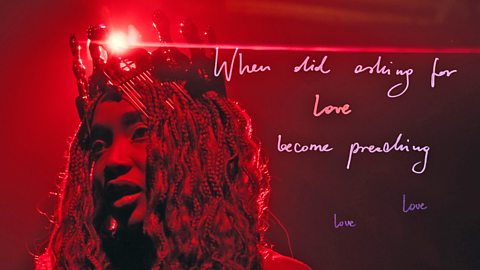 Talented spoken word artists discuss their new poems responding to the word "protest".
In the film above, the best up-and-coming spoken word talent from the UK discuss their winning poems for Words First. The works respond to the word "protest", and what it means to the poets through their personal experiences, ally-ship and anti-racism.
The poets worked with partner organisations Young Identity, Apples & Snakes and Neu! Reekie! to develop their new work on protest, and took part in Words First mentoring workshops with Hussain Manawer, Malika Booker, Avelino and Nish Kumar.
Featuring John Bernard, Jardel Rodrigues & Isaiah Hull, Saili Katebe, Nine McCartney, and P.A. Bitez (pictured above). Below we showcase each of these brilliant spoken word artists and their new works.
Some of the films feature racial or discriminatory language which viewers may find offensive.

I Am God explores the ideas of self and power. McCartney expresses anger at the realities of his surroundings, and his working class experience in western society, whilst heavily referencing black and religious culture.
This is a poem about the power of self, when everything around you is seemingly falling apart.
Nine McCartney is a performance poet, musician and international model. He is a member of Manchester writing collective Young Identity, and at the age of 23 already has almost 10 years in poetry, and accolades such as Birmingham's 7th Young Poet Laureate.

Saili Katebe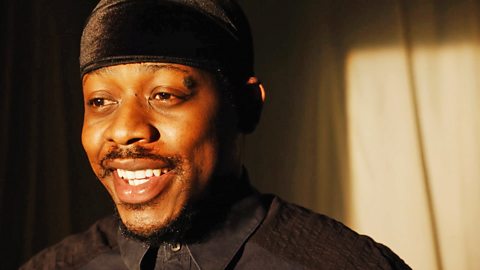 Saili Katebe's new work explores the relationship between activism and connection.
Saili Katebe's Portrait of the Poet as Protest explores the relationship between activism and connection. Being aware of the need for both - action as well as spaces for authentic dialogue towards equality and progress.
The piece portrays Katebe's reflections through conversations, both internal and with the world around him.
Saili Katebe is a Zambian-born writer, performer and workshop facilitator based in the South-West of England. His work stretches across disciplines, celebrating art as a means of bringing the community together and giving voice to ideas, ideals and moments. From Poet in Residence on Brunel's SS GB to leading workshops for young people, he looks to support and explore the possibility for story.

John Bernard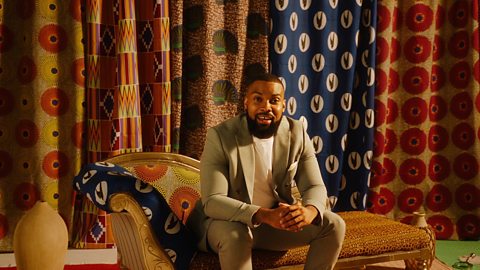 This piece deconstructs and rewrites misleading stereotypes about young black fathers.
Loaded Handgun urges us to question the common misconceptions we have about people before passing judgement - specifically young black fathers, like himself. Bernard references his own experiences growing up, and offers an alternative narrative.
John Bernard is a spoken word artist and rapper based in Coventry, whose work explores social commentary, youth empowerment, faith and purpose. The mission behind his work is to provoke positive change through the medium of poetry, and instigate dialogue around young people's issues.

Jardel Rodrigues & Isaiah Hull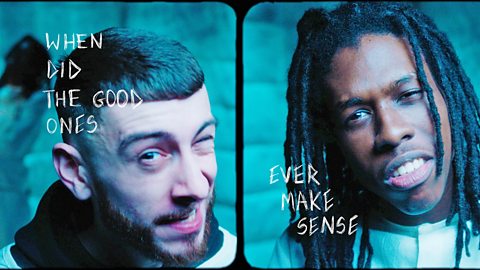 Exploring the realm between feeling and word. A protest against traditional writing forms.
Hawk-Head is a protest against traditional writing forms. From confusion, between two bodies, the poets find moments of clarity.
Jardel Rodrigues and Isaiah Hull are young spoken word artists hailing from Trafford in Manchester. They were childhood friends, and are both part of spoken word collective Young Identity.

P.A. Bitez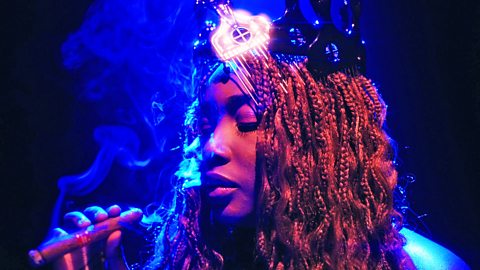 A poem celebrating the majesty, success and resilience of black people through the ages.
A piece floating between real and surreal, Contemplations is an education in both modern and ancient black history.
Princess Arinola Adegbite or P. A. Bitez is a Jamaican-born Nigerian writer and student based in Manchester; Bitez has appeared in numerous anthologies and is a member of the poetry collective Young Identity. In 2017 she won Slambassadors, a national poetry competition, and published her debut poetry collection Soft Tortures. She performed at the 2019 Greenbelt Festival, and produces poetry on her social media channels.

Words First Finalist Sanjna Yechareddy was unable to be a part of the commissioned films due to COVID-19 complications.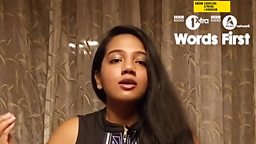 Sanjna Yechareddy performing for the Words First Summer Showcase in 2020.