Main content
How Returnal will push the PS5 to its limits
By Jordan Middler // BBC The Social contributor // 25 February 2021
Returnal is the PlayStation 5's next big exclusive. Set on a dark, remote planet, players play the role of Selene, an astronaut stuck in a strange world where every time she dies, she wakes up and finds herself back at the crash site.
It's the latest game from Housemarque, the Finnish team behind the arcade inspired Resogun, Matterfall and Super Stardust games. This is their first foray into the third-person action world and fans have been curious as to how the team will adapt.
I was lucky enough to be shown a 20 minute demo showing off some of the environments and weapons that players will get to experience when the game launches later this year. I was also able to sit down with several of the team's directors to talk about the creative process behind Returnal and how they intend to push the power of the PS5.
I was joined by Harry Krueger (Game Director), Greg Louden (Narrative Director), Mikael Haveri (Marketing Director) and Pedro Sousa from Sony's XDev team.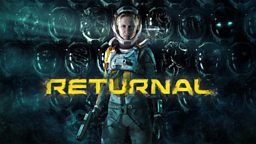 Fans of Housemarque games will notice that Returnal is a pretty significant departure from Resogun and Matterfall, how difficult was it retaining what makes "A Housemarque Game" while transitioning to a third person perspective?
HK: This is a big step up for Housemarque. It's by far the most ambitious title we've made. However, in many ways, we feel it's a very natural continuation of the Housemarque-formula.
This is a big step up for Housemarque. It's by far the most ambitious title we've made
One of our original goals with Returnal was to take this unique brand of explosive arcade-inspired action and unique tech and the flair we bring to our titles and really crank that up to 13 with Returnal. You could describe it as a bullet-hell arcade adventure which is enriched with a lot of rogue-like elements.
Another element which makes Returnal unique, among its stablemates at Housemarque, is the inclusion of a narrative. I was curious as to how the team planned to balance telling a compelling story in an action-filled genre.
HK: We wanted to tie our narrative to the gameplay so it's not a separate thing. We did start by embracing this rogue-like structure, built around replayability - dying and respawning - and that is recognised by the narrative. It's not just gameplay, it's part of Selene's predicament that, every time she reawakens in this time loop, she's stuck and the environment has changed. We've embraced these gameplay elements and tried to use them to enrich the story and vice versa.
GL: It's the first time we get to define "What is Housemarque story-telling?" For us, it's been about creating a layered story. A bit like Housemarque gameplay - easy to pick up, hard to master.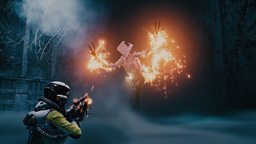 Rogue-like games, using their genre to enhance the story, are certainly in vogue at the moment. Supergiant's Hades collected a huge haul of honours at the end of 2020, in large part due to its incredible unity of story and mechanics.
I asked the team if the concept for Returnal, from a gameplay perspective, was in place before the narrative.
HK: They were both conceived in parallel. The seeds were planted around 4 years ago. Back then, it was code-named "Dark Planet" which clearly describes the tone of the game. We were drawn to the procedural generation of rogue-likes because it helps enhance the replayability of the game, which is one of the key things we've explored with our previous titles as well.
What really shines through, exclusively with the PS5, is the 3D audio...
In a way, that marriage was already defined during the conception of the idea that, yes, we're reborn, the [environment] is always different and that's part of the protagonist's emotional journey on this planet.
Housemaques Resogun was a PlayStation 4 launch title that dazzled, not only from a gameplay perspective, but also showed off the power of the new machine with incredible visuals and technology. I asked the team if Returnal will be that game for PlayStation 5.
MH: I think we're doing a lot with the visuals and really getting everything we can from the specs. And,I think that comes across with the contrast of the really dark environment against the really bright and colourful bullet-hell neon.
What really shines through, exclusively with the PS5, is the 3D audio is something that really lets players tap into that feedback loop. When somebody appears behind you, immediately, you can turn around and shoot them without any kind of visual clues.
Similarly, with the DualSense controller for example, if you press the L2 trigger half-way you'll aim down sights. But, if you press it the full way, you'll reach an alternative fire for your weapon.
All of this communication can be done without the screen elements. That's quite unique and lets you get deeper into the game.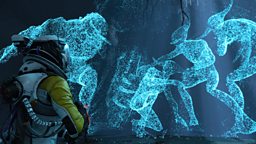 I also very slightly nudged the team in the direction of announcing a Resogun 2, a dream sequel of mine. And, while they wouldn't commit to anything in the future, the team is excited by the possibilities the new generation brings.
HK: What's after this? We'll need to wait and see. Hopefully, Returnal resonates and then we'll see after that but, it is very clear, we're embracing this heritage of arcade-inspired sensibilities and creative philosophy. I'm fairly confident that will continue to live on in just a slightly updated package.
We've been given creative freedom as to what types of things we can do
When I asked about why Housemarque, a third-party studio that isn't owned by Sony, have been so committed to the PlayStation platform for their past few games, the answer was simple: creative freedom.
MH: We have always been the originator of the IP. We've been given creative freedom as to what types of things we can do. A lot of our games are quite niche and I don't think we could have done that without the freedom we've been given.
PS: With a new console we're thinking 'who can take this platform to the limit?' Oh, Housemarque, they're the guys who push the envelope. It's a no brainer.
HK: Purely from a creative standpoint when we started thinking of a dream project, Dark Planet - the original concept pitch for Returnal - was the result of that. When Sony shared our enthusiasm for this and green lit it, we were beyond ecstatic.
I was already extremely interested in the game, being such a fan of the studio, but I'm very curious to see if they're able to stick the landing with combining the narrative with the unimpeachable gameplay polish.
From the demo I was shown, I'm excited to illuminate my games room like the Northern Lights as Returnal's neon rave weapons arsenal show their potential.
Returnal launches for PS5 on April 30th, 2021.