Main content
Is it time for the fans to take over football analysis on TV?
Everybody knows that ex-professional footballers make the best football pundits — right?
Not according to new football discussion programme A View From The Terrace. Adapted from a student start-up podcast, the show's analysts offer "a singular and entertaining view of the beautiful game." Here they are in action:-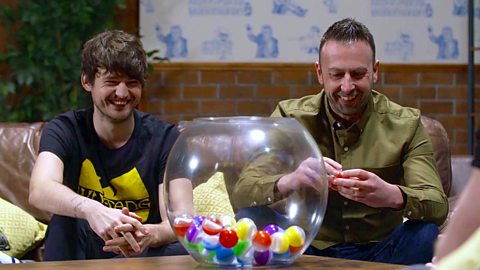 The team debate some of Scotland's most controversial footballing opinions.
Described as being "hosted by real fans who pay to watch the game", the podcast started in 2007 and became a cult hit with football aficionados. It has now led to Rob Borthwick, Craig Telfer, Craig Fowler, Shaughan McGuigan and Joel Sked having their own BBC football show — and they're not the only ones to make the leap from digital homebrew to terrestrial broadcast.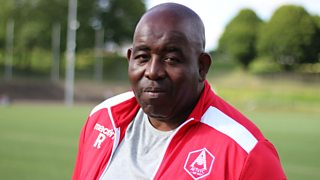 In 2012, former building surveyor Robbie Lyle was keen to give regular football fans a voice in the media.
He founded the popular YouTube channel AFTV (formerly known as ArsenalFanTV). Lyle told the Daily Mail in 2017 "Traditional media, I think, not only overlooked, but deliberately overlooked the core of a football club: the fans".
Ian Wright, former Arsenal player told GQ magazine in 2018: "The thing is with Arsenal Fan TV is its essential watching for me.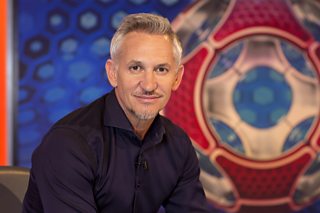 Should Gary Lineker & Co be worried?
"The fact is it's the voice, the voice that the fans have now got in respects of reaching people. People listen to you now. The fans now do not realise how powerful they are.
"Because the mainstream people cannot do and reach what you're reaching ... and [the fans] are the only thing that's left that's pure in the game."
In April 2018 Channel 4 hired Lyle to front 'The Real Football Fan Show', a British football television talk show, now in its third series, featuring fans discussing football.
Perhaps this was all triggered by Fantasy Football League in 1995, cooked up by flatmates, comedians and life-long footie fans David Baddiel and Frank Skinner.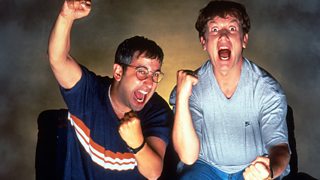 David Baddiel and Frank Skinner
Although their programme was more of a comedy show than a serious take on football, by playing off the irreverence of football fanzines, it still marked an important step in acknowledging that footie fans have a lot to say.
With broadcasters now recognising the value of fan-made shows, could this signal the beginning of a power shift away from wealthy ex-players and towards the fans?
Latest features from BBC Scotland