Main content
Should buying the morning-after pill be easier?
A leading contraception expert says that the pharmacy consultation for the morning-after pill isn't medically necessary. So why do women still have to go through that awkward chat?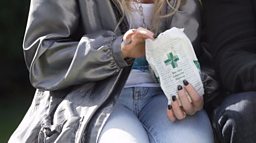 'Intrusive questions about our sex lives and our periods'
Niamh, who has endometriosis, has gone to the chemist to get the morning-after pill eight times. And each time, she's hated the consultation she's had to have in order to be given the medicine.
She's struggled to take the daily contraceptive pill because of the hormonal side effects, made worse by her condition. So in an emergency, for example when the condom splits, she's had to go to the pharmacy.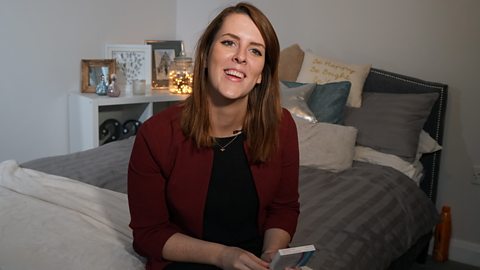 Niamh thinks the morning-after pill consultation 'scares' women away from asking for it.
Elsewhere in Europe you can buy the morning-after pill "straight off the counter" Niamh points out, she thinks she's responsible enough to "read a packet and know how to take the medication".
Dr Jane Dickson says it's not that the morning-after pill is dangerous. She's a leading consultant in Sexual and Reproductive Health and told me that it's "totally safe" and "repeated doses" cause no harm to women or affects their fertility. "No woman has poisoned herself with emergency contraception" she says in her blog, "unlike paracetamol, which is readily available in supermarkets."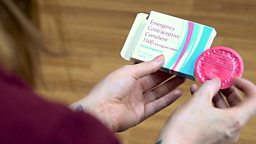 The morning-after pill can be ineffective at certain points in a woman's menstrual cycle. This is why the consultation is so important, according to Sandra Gidley, the Chair of the Royal Pharmaceutical Society. She says that the consultation makes sure that women are given the right medication or directed to a doctor or sexual health clinic.
Whereas Niamh feels like she's being judged by being asked "intrusive questions about [our] sex lives and our periods", Sandra Gidley says that pharmacists "don't preach". She says it's an opportunity for women to ask questions and discuss health factors that might affect the success of the pill. "Pharmacists have a professional responsibility to make sure it's being taken appropriately and safely."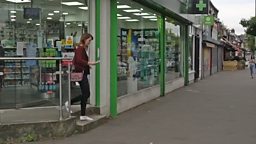 Additional costs
When Niamh first took the morning-after pill at 17 she was earning £35 a week from a part-time job. She paid around £30 to buy the medicine and was left with £5 change for her week's work.
Recently Boots defended their cost of emergency contraception, saying the reason they sell the branded morning-after pill, Levonelle, for £28.25 is because of the 'cost of the medicine and the cost of the pharmacy consultation'.
But Dr Dickson, who is Vice President at the Faculty of Sexual and Reproductive Health (which sets the standard for sexual and reproductive healthcare in the UK) points out that suppliers can buy the conventional emergency contraception pill for only £5.20. The pharmacists who give out the pill say the consultation is worth the cost.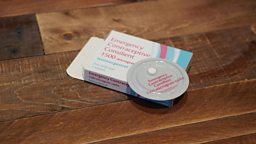 'Free at point of need'
Where everyone we spoke to does agree, is that emergency contraception should be more widely accessible for women. Jane Dickson wants it "free at point of need". Women in Scotland and Wales can get it for free from a chemist. But in England, it's more complicated.
Only half of pharmacies are part of a locally commissioned scheme that can give you the pill for free. Five major pharmacy chains (Boots, Superdrug, Well, Rowlands and Lloyds) have told us they think the pill should be available to every woman, free of charge, regardless of where they live. The government say they have 'no plans' to change the system.
Niamh doesn't think that's good enough. "I've been sat in a pregnancy clinic, making the difficult decision over whether or not to terminate my pregnancy, and I've looked around and I've just thought: 'how many of us are here because things like the morning-after pill were too difficult to get hold of?'"