Main content
Gemma Cairney's six books all young people should read
3 November 2016
Radio 1 presenter Gemma Cairney reflects on the stories that made her, as she shares six books that can help us all through life's ups and downs. Gemma opens the #LovetoRead weekend on 4 November, when she'll also discuss the barriers faced by young people who struggle to read.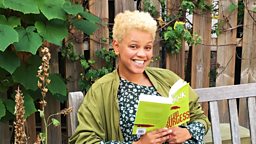 Gemma Cairney reading Melvin Burgess's Junk
How to be a Woman
Caitlin Moran's non-fiction memoir documents the comedian's early life, especially her views on feminism and experience of being a woman. Moran uses humour extensively, she says because "it's kind of hard to argue with someone who's making you laugh". Chapter headings include 'Why You Should Have Children' and 'I Don't Know What To Call My Breasts!'.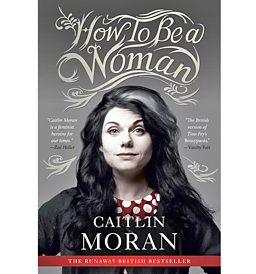 How to be a Woman by Caitlin Moran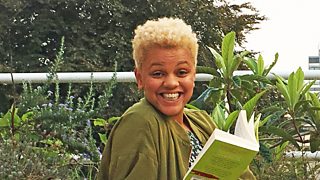 This book has to be on the list for its frank and honest exploration of feminism.
Junk
Melvin Burgess's story of two Bristol teenagers who get involved in drugs and prostitution, published in 1996 to much controversy, won the Carnegie Medal in 1997. Burgess said later, "it was a wonderful thing to write a book that caused such a fuss at home and abroad, and was at the heart of a national debate about youth, drugs, education and literature."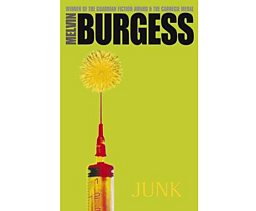 Junk by Melvin Burgess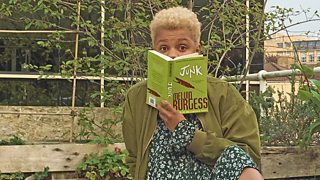 This book is beguiling, layered and filled with a boldness that comes with youth.
Mind Your Head
A book about something that affects everybody - your own mental health, covering everything from exam stress and anxiety through to self-harm and eating disorders. Dawson's view is that mental health is just as important as physical health and that we should be able to talk about it just as much, and without embarrassment.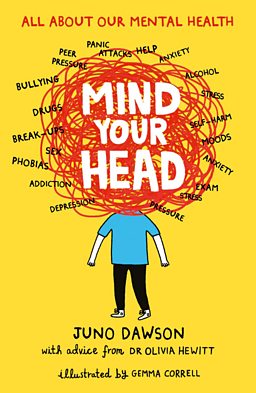 Mind Your Head by Juno Dawson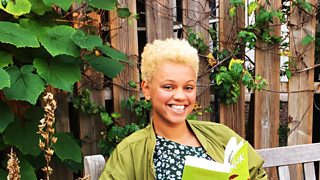 A go-to for everything that can affect your mental health; it's frankly impossible to get too much on information on this subject.
Forever
Judy Blume's no-nonsense story about a pair of teenagers in a sexual relationship was published in 1975. Its candid portrayal of Katherine and Michael and the issues they face made it a favourite with audiences; since publication it has sold 3.5 million copies around the world.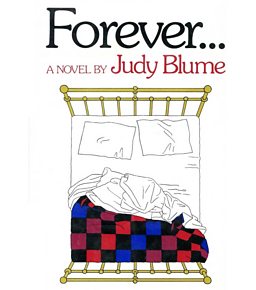 Forever by Judy Blume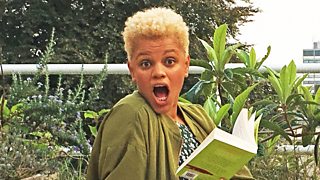 This was a pivotal book for my generation. It was so important for exploring the undoubted adolescent interest in relationships and sex.
The Magic Faraway Tree
The second in Enid Blyton's Faraway Tree series for children was published in 1943. It details the continuing magical adventures of Joe, Beth and Frannie when they discover their new home (with few adults in sight) has an Enchanted Wood on its doorstep. According to the Index Translationum, Blyton is the world's fifth most popular author, after Lenin and ahead of Shakespeare.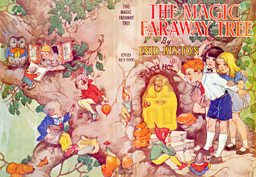 First edition cover of The Magic Faraway Tree, illustrated by Dorothy M. Wheeler
The Magic Faraway Tree by Enid Blyton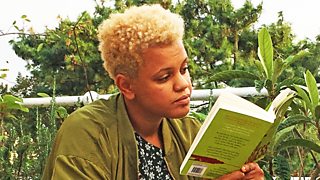 When I was a child, these books blew my mind, and made my imagination run wild.
Lorali
Laura Dockrill's tale concerns a girl called Lorali who is found by sixteen-year-old Rory under Hastings Pier. Rory finds himself looking after this mysterious person, who has rejected life as a mermaid and princess, and become human.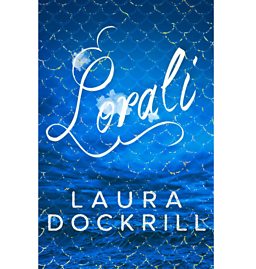 Lorali by Laura Dockrill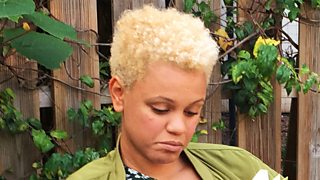 I love Laura's writing. This book turns your brain into an octopus of words.
Gemma will be talking to The Reading Agency about the stories that have inspired and shaped her life and writing, at the British Library on 4 November. You can order tickets for free by emailing info@readingagency.org.uk
Gemma's book Open: A Toolkit for How Magic and Messed Up Life Can Be, illustrated by Aurelia Lange, is out in March 2017.
More from Gemma Cairney
Gemma Cairney explores Bristol Sin City: great books associated with the city including Treasure Island, Melvin Burgess' Junk, and A Respectable Trade by Philippa Gregory.