Main content
Springwatch Do Something Great
This spring the BBC wants volunteers to join its Do Something Great campaign. Here at Springwatch, we want YOU to go out there and help nature and our wonderful wildlife! From litter picking and beach cleans to planting trees and restoring reed beds, there's something for everyone. Take a look at the events listed below to find one near you, and tell us all about it! Use #Springwatch and #DoSomethingGreat on Facebook and Twitter. And we want to see your volunteering photos and videos, we'll be sharing ours! It's never been easer to get out there and Do Something Great!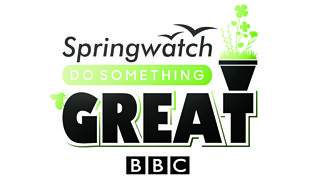 Take a look at what other people have been up to here.
Take a look at what our wonderful Springwatchers have been up to as part of the Springwatch Do Something Great campaign.
Do Something great for nature with BBC Springwatch
See what other people have been doing for the Springwatch Do Something Great camaign