Main content
Who wants to be a TV format millionaire?
Could you devise a new TV format?
The Media Show's presenter Amol Rajan has been out meeting the brains behind some of TV's biggest shows and pitching them some of the ideas listeners have sent it. He's also been picking up tips and pointers and learning what you need to create a hit format. Hear the programme in full and subscribe to the Media Show podcast.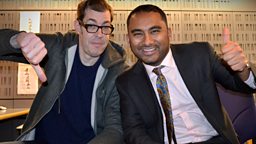 The BBC's Amol Rajan meets Endemol's creative director to hear the secrets behind a global TV format
Top three tips for TV success from the people who know
Tip 1: Karen Smith, who co-devised Strictly Come Dancing, suggests starting with the title; look at the name of a ride at a theme park – it will be bold and exciting - and think how it could be the title of a TV show.

Tip 2: Richard Osman, creative director at Endemol UK, warns that TV formats that involve sport are never popular with commissioners. Make sure your idea really is unique and consider taking it to a small production company.

Tip 3: Paul Smith, part of the team behind Who Wants To Be A Millionaire, says that successful TV shows are always simple at heart; Millionaire became one of the most successful shows in history because it combined real drama and jeopardy with a simple game.
What is it that makes Strictly such a winning formula?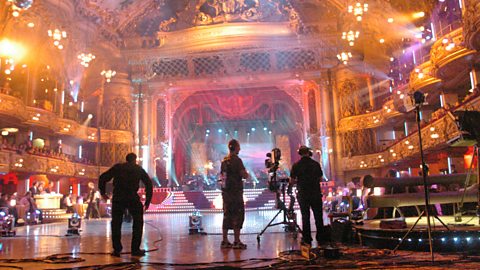 Karen Smith, who co-devised Strictly Come Dancing, reveals the show's magic formula