Main content
Five magic moments from #OperaPassion Day
BBC Arts Digital joined forces with the UK's leading opera companies and cultural institutions for an unprecedented day of live streaming to celebrate opera on Thursday 19 October. Here are just a few of the highlights...
1. The Royal Opera Chorus bring St Pancras to a standstill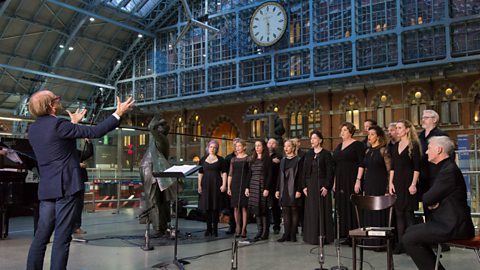 The Royal Opera Chorus perform a chorus from Verdi's Il trovatore.
The closing event of the day was a special pop-up performance and singalong in London, in association with the Royal Opera House and the V&A Museum.
Singers from the Royal Opera Chorus, conducted by William Spaulding, wowed commuters with this rendition of the Anvil Chorus from Verdi's Il trovatore. Watch the complete performance here.
2. Soprano Lauren Coulter shatters a wine glass with her voice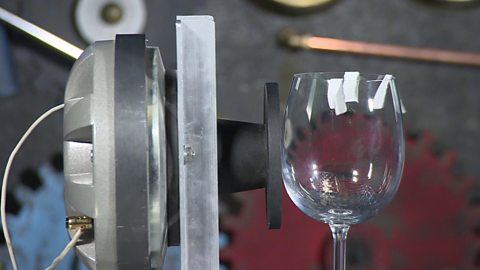 Don't try this at home! Opera singer Lauren Coulter attempts to shatter a wine glass.
As part of a series of experiments from BBC Tomorrow's World, presented by Lindsey Chapman with Professor Trevor Cox, the team tested whether it was possible to smash a wine glass by singing at the right frequency.
In this clip from the session at the Manchester Museum of Science and Industry, soprano Lauren Coulter takes on the challenge - and it works! You can watch the event in full here, along with the other experiments.
3. Opera North showcase the best of opera in 30 minutes
Opera North entertained the people of Leeds with a pop-up opera performance during their lunchbreak. The trio of opera singers and accordionist delivered a show packed with comedy, deceit, love, tragedy... and some of opera's best loved arias.
It was the perfect opportunity for people who have never tried opera before to discover its power and passion in just over half an hour, featuring the music of Mozart, Puccini, Verdi and more.
4. Lesley Garrett performs Song to the Moon at the V&A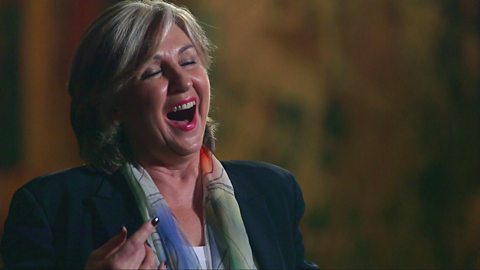 The soprano sings from Dvorak's Rusalka in the Tapestries Gallery at the V&A Museum.
The V&A Museum is currently hosting the blockbuster exhibition Opera: Passion, Power & Politics - so where better for one of Britain's best-loved singers to perform?
Soprano Lesley Garrett took to the stage in the Tapestry Gallery to sing Song to the Moon, from Dvorak's opera Rusalka, following a short interview.
5. Scottish Opera perform a spellbinding recital in a distillery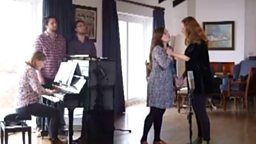 As part of #OperaPassion Day, Scottish Opera streamed a special performance from the tasting room of the Bowmore Distillery on the island of Islay.
The company's Opera Highlights team - four talented young singers and accomplished pianist - are travelling the length and breadth of the country this year to bring audiences a taste of opera. Watch the full performance on the Scottish Opera Facebook page.