Main content
You, Me and the Big C: The dos and don'ts when speaking to someone with cancer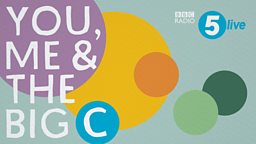 The women of the 'You, Me & the Big C' podcast are your BFF's, your sisters, daughters and mothers. They are you… but with dodgier cells and they're too busy living to worry about dying.
As well as their honest and raw podcast, which includes laughter along the way too, they will create a weekly top 5.
This week, the #YouMeBigC team list some dos and don'ts when speaking to a person with cancer.
L-R: Rachael, Deborah and Lauren.
Here's a quick introduction (if you don't know the squad already):
R = Rachael Bland aka 'Big C, Little Me' – Well known to BBC Radio 5 live and BBC audiences as a news presenter. Rachael has been in continuous treatment for recurrent breast cancer for a year.
D = Deborah James aka 'Bowelbabe' – Stage 4 Bowel Cancer doesn't stop Deborah from getting to the party. This glamorous 35-year-old mum of two has even been known to drink champagne during chemo!
L = Lauren "Lolli" Mahon aka 'Girl vs Cancer' – Lolli was already a successful lifestyle blogger, so when cancer came calling at the age of 31, she styled it out by setting up a new community for young women with cancer.
1) You don't always need to be positive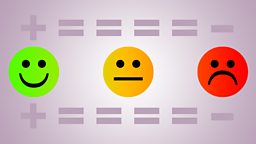 R: Don't feel that you have to be positive. It's not all great all the time.
Cancer's not great! Sometimes we're allowed to be miserable.
Don't feel the need to have to put a positive spin on it.
2) Think carefully before offering alternatives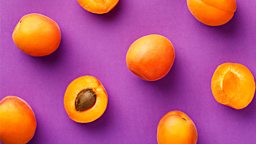 D: Don't do the whole 'have you tried apricot kernels?'
No I haven't and I'm not going to.
L: 'Cause they will poison me! *laughs*
D: I appreciate people just want to help, but there are other ways.
L: Do your research. The intention comes from a good place, but if you're just regurgitating headlines from newspapers, it's not always helpful.
D: Read past the headlines.
3) Listen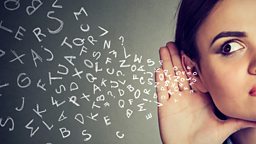 L: I would say listen, because I know it is hard.
I often try and put myself in my loved one's shoes and think how it must've been for them when I was going through it, and what I continue to go through.
As much as it's scary for you, as a loved one, we're living it.
Sometimes we just need you to listen.
Listen to our feelings and our fears.
R: And not judge them.
L: Yeah, and not judge them, because we're going through it.
4) Be specific with your help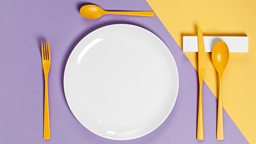 R: People like to be told what to do, so do continue to offer help, but give specific offers of help.
Don't just say 'What can I do?' because our heads are all over the show.
So cook a meal, bring it round – which I've had some lovely friends do.
Take the dog out for a walk. Just one of those things.
Tell me what you're going to do and do it.
L: I had a wonderful friend who went to pick up a pair of boots from a high street store for me because I couldn't go out and I really wanted to buy something! *laughs*
They weren't available online! I text and said 'If you're going to be out shopping, could you pick these up for me? I'm a size four'.

R: That is a friend! That is what you want from a friend.
5) Try to hold the tears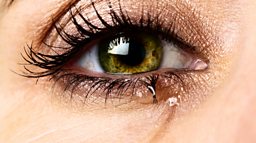 D: Don't cry.
L: Or try not to.
D: I love my dear friends, but we have had some crying moments, but then I'm the one always patting your back.
It's going to be fine... As I'm going through chemo. *laughs*
R: But at the same time, if you do cry, you're probably going to get a hug anyway.
L: I think the thing is, try not to make it about 'you' in that moment.
ALL: *laughs*
L: Seriously, I'm the one looking at you like 'I'm the one with cancer'.
R: However bad it is for you. It's a million times worse for us.
D: Do you want to swap? I'll give you chemo mate. That's absolutely fine.
ALL: *laughs*
Download and subscribe to the podcast
The women of the 'You, Me & the Big C' podcast are your BFF's, your sisters, daughters and mothers. They are you… but with dodgier cells.
More from You, Me and the Big C
"I have the poo cancer... There's nothing pink about my cancer, it's just brown!" - Deborah James, aka Bowel Babe, talks about her stage four bowel cancer diagnosis with Rachael and Lauren.

"Does that feel normal to you?" - Lauren Mahon, aka Girl vs Cancer, initially put tiredness down to her lifestyle, but went to a walk-in centre to get checked out. She shares her breast cancer diagnosis story with Rachael and Deborah.

"I had this weird soreness... it wasn't even in my breast" - Rachael Bland, aka Big C, Little Me, talks waiting rooms and breast cancer diagnosis with Deborah and Lauren.

A candid look at cancer, with Rachael Bland, Deborah James and Lauren Mahon. It's the coolest club you never want to be a part of…