Main content
How to dress like a Jane Austen character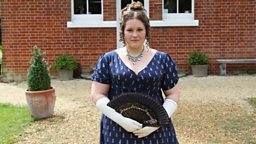 Jane Austen died 200 years ago but the author's modern day fans have an insatiable appetite for 'all things Austen' including Regency clothes and style.

It is a truth universally acknowledged that to become a Jane Austen super fan or Janeite, you need to dress in the correct fashions from the period.

But how do you go about turning yourself into a Jane Austen character?
Get into period style
One of the best ways of getting started is to study fashion to get a sense of what was 'in' and 'out' during the Regency years.

Knowing the difference between breeches, pantaloons and trousers is crucial if you're on a mission to perfect your Mr Darcy look.

Similarly, women who aspire to look like Elizabeth Bennet must have the right dress for any occasion.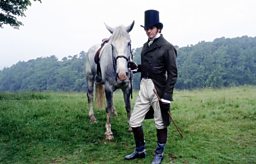 You'll also need to develop an eye for subtle changes in Regency fashions down the years.
For example, breeches were popular during the 18th Century but by the 1820s, (after Austen's death) they were thought to be too old-fashioned for day wear by the wealthy.

To avoid a fashion faux-pas, There are many Regency costume websites which provide details on everything from dresses, trousers and underwear to bonnets, hats and head dresses.

Another good starting point is the Regency History fan blog which has curated lists of Jane Austen fashion links.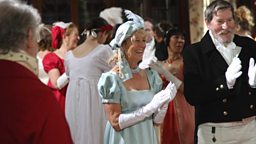 Attention to detail
The devil is in the detail if you're transforming yourself into a Jane Austen character.

Wealthy women often had a range of clothes from morning and evening gowns to promenade dresses.

Women's Regency clothing is renowned for its classic simplicity with more natural styles which were light in colour and weight.

Avoid heavy, rich brocades in favour of simple, white cotton muslin and understated ornamentation. Simplicity and understatement were viewed as tasteful and elegant during the Regency period.

Why not start your own collection of accessories such as bonnets, shawls, fans and jewellery.

Don't forget to study the different hair styles and cosmetics of the period too.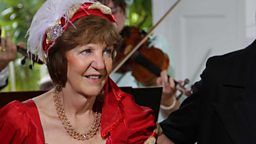 Be inspired by a Regency dandy
Men's costumes are every bit as complicated as Regency women's with subtle uses of expensive cloth, buttons and fabric patterns.

Why not look for a modern day role model to inspire your Jane Austen look?

Regency dandy, Zack Pinsent from Hove is an inspirational Austen super fan.

This self-taught period tailor enjoys wearing Regency clothes and even goes supermarket shopping in full Jane Austen regalia.

Zack does not own a pair of jeans, preferring to fashion his clothes on Regency styles. For him, tailoring and authenticity is essential to obtaining the Regency look for men's clothing.
Video: 'Street fashion' inspired by Jane Austen
"My clientele come to me because I will do it accurately," says Zack.

"If you're going to spend money on making an outfit, why not do it properly?

"I make period clothing. I'm using 200 years old tailoring systems to draft patterns and then using historical cloth and construction methods as well."

Zack advises his clients to adopt their own Regency style icon and not select the most obvious Jane Austen characters like Mr Darcy.


Video Tips: The Art of Regency Fashion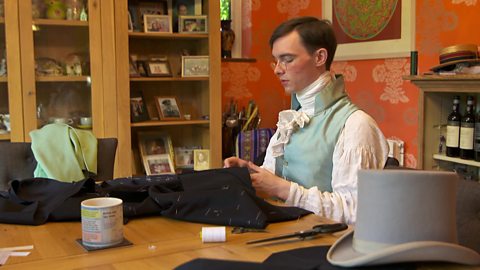 Tailor Zack Pinsent from Hove specialises in Regency tailoring and men's fashion.
DIY Regency style
If you're planning on making your own costume, start with the essentials and then add the accessories later.

For women, the Regency look requires a long dress with a high, empire waist, white gloves and a bonnet or hat.

If you're a man, you should aim at creating a tailored silhouette with breeches or pantaloons, tailcoat, shirt, cravat and high waisted waistcoat.
The Jane Austen Festival website has a useful checklist and advice on how to create Regeny clothes.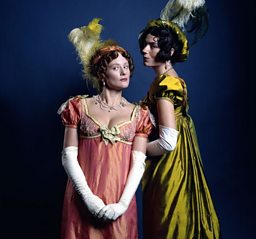 The next stage is to buy a pattern and then find the right material at a fabrics shop.
There are instructions for many different costume pieces at the Jane Austen Centre's website – you can even create your own Regency inspired hat pin or stylish turban.
Sense & Sensibility Patterns and Simplicity also have Regency costume designs which are easy to follow.

If you're not adept with a sewing machine and you can't afford a tailor, you could hire your Jane Austen outfit from a specialist company like Bath Theatrical Costume Hire or Complete Costumes.
Alternatively, why not buy a ready-made costume, although this is probably the most expensive way of looking like Jane Austen.
Take a trip back in time
Why not seek stylistic inspiration from an iconic Regency building or visit a house associated with Jane Austen and her novels?

The Royal Pavilion in Brighton is a great place to immerse yourself in Regency architecture and style.
Immerse yourself in Regency style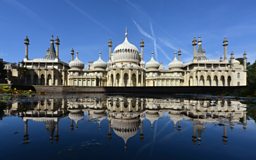 The Royal Pavilion in Brighton
Jane Austen's House Museum in Hampshire illustrates the author's personal style. Its collection includes her jewellery and shawl as well as typical dresses from the period.
Museums are useful for shedding light on Regency style. It's worth dropping into Bath's Fashion Museum, Worthing Museum or Platt Hall Gallery in Manchester.
The Victoria and Albert Museum has Regency clothing in its collection but don't miss its fashion plates which inspired the costumes in the film, Sense and Sensibility.

The Jane Austen Centre in Bath offers a snapshot of what it would be like to live in the Regency times. Visitors can dress up in the exhibition's Regency costumes including bonnets, top hats, shawls, fans and dresses.

Studying Regency portraits in art galleries helps to provide an idea of what people were wearing during Jane Austen's own lifetime.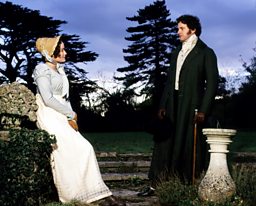 Look and learn - Austen on film
Film and TV adaptations of Jane Austen's novels are a good source for costume inspiration.

Why not model yourself on one of the Austen characters and their outfits?

The TV versions of 'Pride and Prejudice', 'Mansfield Park' and 'Persuasion' are renowned for their realistic costume detail.

To get a feel for Regency living and style, you could visit Lyme Park in Cheshire, Montacute House in Somerset or Basildon Park in Berkshire. All have been the settings for Jane Austen TV dramas and films.

Basildon Park took a central role in the 2005 production of Pride and Prejudice, starring Keira Knightley.
Claydon House in Buckinghamshire is a fine Georgian country house which provided the location for the ballroom scene in the 1996 film of Emma starring Gwyneth Paltrow.

There are also a number of Jane Austen film costume websites which have visual reference guides to Regency clothes.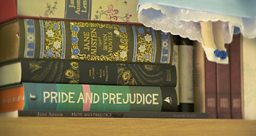 Read Jane Austen's novels
You can learn a great deal from studying Jane Austen's descriptions of what characters are wearing in her books. She describes her characters' clothes in such detail that it's clear that she was knowledgeable about fashion.
Pride and Prejudice has some good descriptions of ball and wedding costumes.
But don't confine yourself to Austen's most famous novel. Why not read Mansfield Park, Emma, Persuasion or Sense and Sensibility for further fashion and style notes.
Jane Austen Fan Fiction or JAFF is popular with super fans. Thirty to sixty Austen inspired books are published every month on Amazon or other platforms.
The BBC's #LoveToRead project is full of tips on reading including Regency novels that may inspire your Jane Austen journey.
Get inspired by social media
Join the Jane Austen community online and on social media platforms.

Social media is a great way of discovering how the minute detail of how fashions changed year to year during Jane Austen's lifetime.
Pinterest and Instagram are rich sources of inspiration for those looking to discover more about Regency fashion.

There are numerous Jane Austen fan blogs including several who specialise in Regency style and fashion... or why not start your own blog?
Sophie Andrews is an active member of the Jane Austen online community and was encouraged by her new friends to begin her blog, Laughing With Lizzie, which now has thousands of followers.


Dress to impress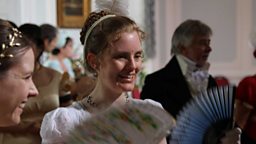 Go to a Ball
If you're going to become a Janeite, you can attend events, festivals and Regency balls with fellow Jane Austen fans.
Visit the Jane Austen Ball photo gallery

Speaking to people with a passion for Austen and her characters is one of the best ways to learn about Regency fashion.

The annual Jane Austen Festival, held in Bath in September, is a popular hangout for super fans.
You can learn basic dance steps on the Regency Dances website or by joining a Regency dancing class with a specialist group such as the Duke of Wellington's Dancers

Once you've hooked up with Austen admirers, there are also picnics, presentations and promenades to attend.
Now that you're dressed to impress, you may decide to act like a Regency character, talk in a period style and adopt the manners and courtesies of the period.
Your transformation is complete!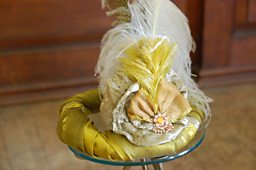 Hats are an essential accessory for an Austen ball