Main content
Bach to the future: A unique take on Goldberg Variations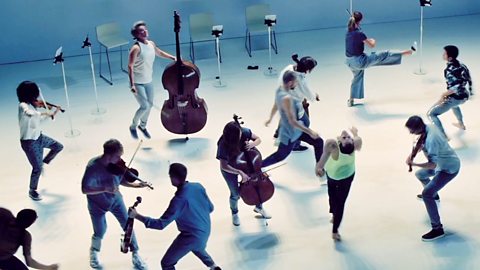 Choreographer Orjan Andersson and musical director Jonathan Morton discuss the piece.
Originally composed for the harpsichord in 1741, JS Bach's Goldberg Variations have been reinterpreted many times through the years, using a wide variety of instruments.
But Glasgow-based string orchestra Scottish Ensemble and Swedish dance company Andersson Dance have created one of the most ambitious versions to date.
Goldberg Variations – ternary patterns for insomnia features 11 string players and five dancers, moving together on stage as a single entity.
Orjan Andersson's choreography explores the notes of this sprawling, complex piece, creating physical movement out of its sequences, trills, arpeggios and syncopations.
In this film, Andersson and musical director Jonathan Morton discuss the unique collaboration, along with excerpts of the performance filmed at the world premiere in Stockholm in September 2015.
Following a critically acclaimed UK tour in November 2015, the work is being performed across Sweden throughout January and February 2016.
Film directed and produced by Hugh Carswell for Scottish Ensemble.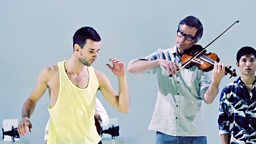 Dancer Jozsef Forro and musical director Jonathan Morton