Main content
Films / Italianamerican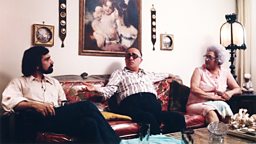 Director's Choice
Saturday 12. April | 21:00 | GFT
Legendary Hollywood director Martin Scorsese has chosen Italianamerican for Art Screen audiences, exclusively from his own personal archive.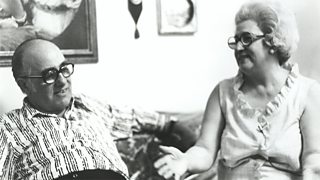 The most original and acclaimed directors of our times
Italianamerican, made forty years ago, was Martin Scorsese's first documentary film and has endured as his own personal favourite from his extensive body of documentary work.
In this sensitive, illuminating and often funny documentary, director Martin Scorsese interviews his parents, Catherine and Charles Scorsese, in their modest apartment in New York's Little Italy.
Over a dinner of pasta and meatballs, prepared by Scorsese's mother, their shared Sicilian family histories are revealed. Personal stories and anecdotes from the family's past paint a vivid picture of what life was like for Italian Americans living in New York in the first half of the 20th century.
Through conversations, interview, family archive and contemporary street scenes of 1970s New York, the environment and influences which have shaped the creative vision of Martin Scorsese are gradually and colourfully revealed; leaving the audience with an extraordinary insight into the life and work of one of the most original and acclaimed directors of our times.
Director: Martin Scorsese
USA 1974 45 mins, N/C 15+