Main content
21st century nuns: 4 things you wouldn't expect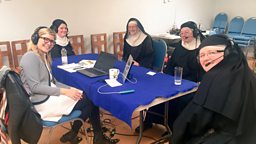 What is life like for a nun living in 21st century Britain? To find out, 5 live presenter Emma Barnett visited Stanbrook Abbey in North Yorkshire.
In their case, The nuns home is called a monastery - not a convent. Home to 21 Benedictine nuns, the £7.5 million monastery is ultra-modern.
The exterior (above) and interior (below) of the monastery symbolise prayers going to heaven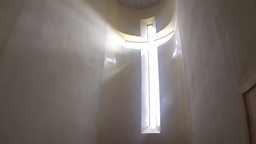 1. They have a chocolate-making factory
The monastery has its own chocolate-making business - and the factory is currently struggling to keep up with demand.
Chocolatier Sister Julian has given up eating chocolate for Lent and is finding it difficult to resist temptation...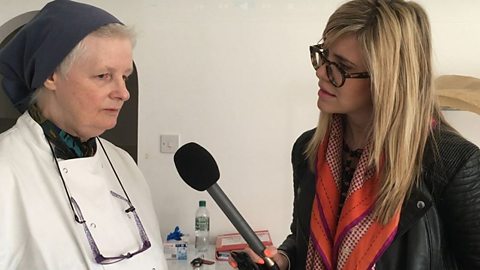 A chocolate making nun explains why she has given up chocolate for lent.
2. They have their own farm
The farm contains a peacock, chickens and sheep, and allows the monastery to remain self-sufficient. The nuns can feed themselves, which helps make their existence more environmentally-friendly.
Helping out on the farm is Sister Scholastica, despite having "no experience" of agriculture.
"You are usually given the job you have the least knowledge about," she says.
3. They party with monks (occasionally)
The nuns and monks very occasionally get together for a party. They gather for lunch and social events at Stanbrook, because the nuns aren't allowed to go out and about.
"It's an extended family outside", Sister Scholastica says.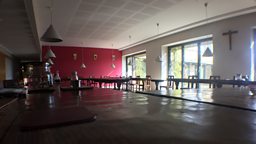 This is the room the nuns use for lunch and social events with the monks.
4. They like Premier League football
The nuns don't always agree with each other when it comes to football rivalries. Some of them are avid Manchester United and Liverpool FC supporters, following the results via newspapers.
Don't expect to see them at Anfield or Old Trafford anytime soon though, as they rarely leave the monastery.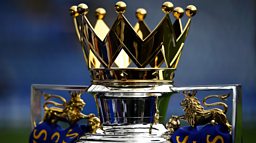 But some things haven't changed... (and probably won't!)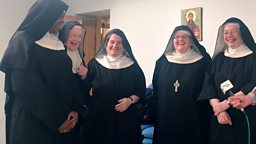 You can hear more from Emma's trip to the monastery by listening back to 5 live Daily, broadcast 6 April 2017.
More like this...
Information about the UK's main religions, daily religion news, audio on demand and the BBC's religious programming.

Sister Monica and Siervas - a Peruvian-based rock'n'roll band comprised entirely of nuns.

Play this one-minute animation to see how your religious beliefs compare to the rest of the UK population.