Main content
How to find an event near you
From 11-19 May 2019, the Get Creative Festival encourages everyone to try their hand at something new and creative - from pottery and printmaking to hand-bell ringing and quilting - at free workshops across the country. Here's how to find them.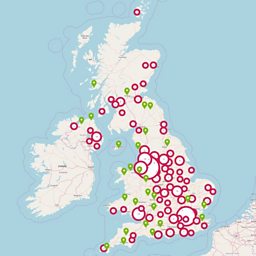 Disclaimer
Activities are not organised by the BBC unless stated otherwise. Neither is the BBC responsible for the accuracy of the information provided. If you are under 18, ask your parent/guardian before taking part in any activity.
More information on Get Creative Festival
The BBC's online home for the Festival, with links to all programmes and features.