Main content
Photographer takeover: Alastair Horne
Alastair Horne shares some of his wonderful photography of Scottish wildlife
Kissing cows, Loch Lomond & the Trossachs National Park: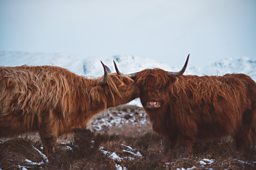 Some kissing cows, taken from Loch Lomond and the Trossachs National Park. A fantastic area to explore just an hour from Glasgow, which is where I was born and currently live.
Kilchurn Castle, Loch Awe: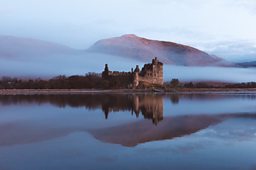 When the forecast looks promising for sunrise in Scotland, you need to make the most of it. Got very lucky with the conditions at Kilchurn. The two hour drive and 4am start was worth it!
Puffins, Isle of Staffa: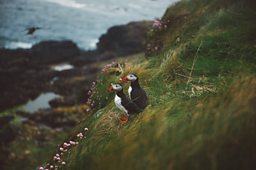 My favourite animals to photograph and interact with. Puffins are the funniest creatures to watch, flying around and running into their burrows Shot on the Isle of Staffa.
Reindeer, the Cairngorms: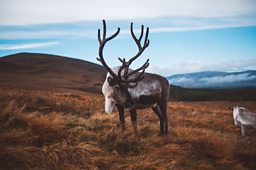 Meeting the reindeer herd near Aviemore in the Cairngorms is something I would recommend to anyone when you are allowed to. Being so close to the herd and being able to feed them is such an incredible experience.
Sunrise at the Old Man of Storr, Isle of Skye: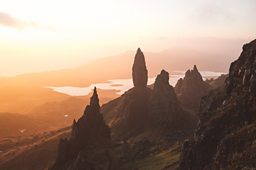 Sunrise is my personal preference if the weather gods are on my side. This shot of the Old Man of Storr on Skye was from a rare occasion when the light, weather and cloud cover was just as I'd hoped.
Coastline, St Kilda: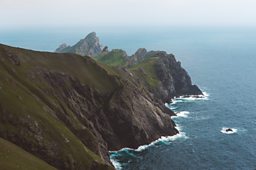 Last year I was fortunate enough to have 4 days and 5 nights camping on Hirta, the main island of St Kilda. The most remote set of islands in the UK, alone with over 1 million birds, I felt totally privileged to see the wildlife and extreme landscapes first hand. Pictured, the jugged coastline from Hirta.
Deer, Glen Coe: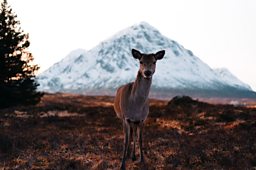 If you are lucky on your visit to Glen Coe, you may come across the local deer, eating grass or venturing around the landscape. This picture took a bit of patient, waiting for the deer to look my way with the Buachaille in the background.
About me
I'm Alistair, a 27 year old freelance photographer based in Glasgow, Scotland.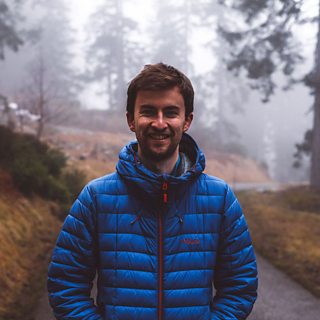 I've always been passionate about taking pictures - got my first camera at the age of 12 but I really caught the travel and photo bug during a month's travel around the west coast of America in 2014. When I returned home, I really wanted to explore my home country and see what was out there in the mountains, coastlines and islands we are lucky to have so close by.
Since the end of 2015, photography has been the main focus of my career, working both in Scotland and abroad for a range of companies and tourism boards for various commissions and campaigns. I'm inspired by the outdoors first and foremost and the natural world, both the wildlife and rugged landscape both here in the UK and around the world. I'm passionate about showcasing Scotland to the world and promoting areas that have shaped me, my ways and thoughts. The rapidly changing climate and damage of wildlife populations is something very close to my heart and something I want to encourage people to take seriously before it's too late.
All images above © Alistair Horne
You can find more of his work on Instagram.