Main content
EE: Everything Everywhere?
4G is the fastest way to connect to the internet on the move via your mobile phone. And EE say they're proud to be pioneering it in the UK.
Greg Holliman wanted to get connected to the 4G network because he wanted to be able to watch live TV on his phone during his commute to work.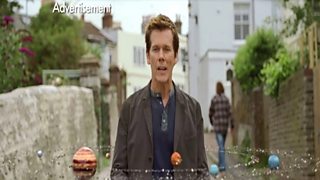 EE claimed that this would be easy. Well he was able to switch over from Orange easy enough but as for getting a connection, that wasn't so easy.
Since getting the EE SIM card Greg has experienced numerous problems. He couldn't receive any text messages or phone calls from anyone. It took him four days to get through to their customer services and to get them to rectify the problem.
As EE had picked up both T-Mobile and Orange customers the confusion was whether this was a T-Mobile issue or an Orange issue. When Greg first spoke to customer services they said it was T-Mobile customers transferring from EE – but Greg had never been with T- Mobile, he had always been with Orange.
On November 6 less than a week after launching the new service EE faced mounting complaints about lack of signal, and confusing customer service systems. It put these down to 'teething problems'.
"So at the end of the day I couldn't get a 4G signal on my phone, I couldn't receive calls or text messages for four or five days. I was disappointed with the customer service, many customer services reps that I spoke to about the problem said that I would get called back within 24 hours from them. Obviously I couldn't receive calls or text messages so that was a false promise in itself."
When customer service teams have got back in touch, other customers have found their response wanting.
Paul Crowley switched two handsets from Orange to EE on November 12. One worked but the other didn't.
"…It just had this error message on it, I couldn't use it even to play games on. It was essentially just a useless brick. An expensive useless brick."
EE simply had to un-lock the phone so it could be used with the new SIM card but it took seven days and seventeen attempts from Paul to make it happen.
"The way that I actually managed to get the problem resolved was by finally resorting to emailing the CEO of the company. The problem was rectified within a few hours, which should have happened from the word go."
If some Orange and T-Mobile customers didn't get the painless transfer to EE they were expecting, others didn't receive the 4G benefits they were looking forward to. Or even basic levels of service.
When Samuel Jacobs' SIM card arrived he put it in and went from having average internet speeds to being at a total standstill – he couldn't make phone calls or send texts.
But this isn't the 'Everthing Everywhere' service that EE claim to provide.
Samuel says, "I signed up to what was going to be the best service out there and I just went from being excited and wanting this service to having absolutely nothing….I was without service altogether for about 24, 25 days. I just wanted the service and I didn't care what they were going to throw at me to make me feel happier. I would only feel happy if I had service."
EE say that by the end of 2014 they'll be able to reach 98% of the population. But - before rolling out 4G nationwide perhaps they should focus on the customers they have already.
Company Response
The launch of our 4G network has been a success and we are proud that superfast mobile speeds have finally arrived in the UK. We are of course disappointed that we have seen a few minor teething issues, mainly around our systems and training processes, but these have been isolated and have only affected a small number of customers. A dedicated team has been working around the clock to identify and resolve any issues, as well as to put in place continual updates to our systems. We can offer reassurances that all individual customer issues, highlighted to us by Watchdog or by the customer directly, are being resolved."
Samuel Jacobs:
This was a result of a technical issue with his account. This has now been resolved and we apologise for any inconvenience caused.
Paul and Kirsty Crowley:
As the phone was originally bought from Carphone Warehouse, the phone had to be unlocked manually. We apologise for the confusion and we have provided instructions on how to unlock the phone and refunded a full month's line rental.
Greg Holliman:
The coverage disruption the customer faced was a result of upgrade work in the area; part of a £1.5 billion nationwide investment to provide customers with the best network performance and coverage. This has now been fixed and we apologise for any inconvenience.