Main content
If you're as brainy as Hermoine here are some other stories you'll #LoveToRead...
23rd October 2017
Hermione Jean Granger isn't like most students at Hogwarts. Not just because both her parents were muggles (and both dentists) but because she excelled at almost everything. Where Harry and Ron struggled to master the finer points of being wizards Hermione may have been, in JK Rowling's words, 'the brightest witch of her age'.
As we celebrate the 20th anniversary of Harry Potter's first appearance in print, we look at some other books which feature heroines full of courage, determination and intellectual curiosity.
Hermione in Harry Potter and the Half-Blood Prince
Third party content may contain adverts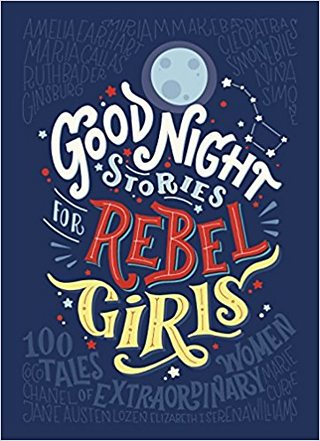 Good Night Stories for Rebel Girls
To the rebel girls of the world: dream bigger, aim higher, fight harder, and when in doubt, remember you are right.

Inscription in Good Night Stories for Rebel Girls
chosen by The Reading Agency
His Dark Materials by Philip Pullman
Like Hermoine, Lyra Belacqua is smart, brave and fun. With her dæmon named Pantalaimon, an animal companion who never leaves her side, she embarks on scary adventures.
chosen by Gloucestershire Libraries
The Chronicles of Redwall
There are lots of mysteries and hidden knowledge to be gleaned in this wonderful set of books about the animal kingdom of Redwall.
chosen by Wakefield Libraries
The Worst Witch by Jill Murphy
The worst witch is a clever girl, but not all her school work goes quite to plan. She's at a boarding school like Harry and Hermione and there are lots of books in this series and even a TV series for fans.
chosen by Essex Libraries
To Kill a Mockingbird by Harper Lee
Atticus Finch is a superb role model, and this story and his character are just as important as they were 50 years ago.

chosen by ExploreYork Libraries
Matilda by Roald Dahl
Matilda overcomes an unappreciative family and bullying head teacher using her brains, mischief and special powers in a story that keeps you gripped and cheering her on to the end.
Ruby Redfort series by Lauren Child
Thirteen year old Ruby is a genius code breaker, spy and daring detective. Each book is a different all action story but as it is written like an early US cop show it that may not suit everyone's taste.
chosen by Kent Libraries
Good Night Stories for Rebel Girls: a hundred tales of extraordinary women
A compilation of true stories which introduces some of the inspirational women from history and today. While some may not be exactly the role model that would be chosen for children (eg being a pirate!), it does show strong, smart and brave women crossing boundaries in nearly all disciplines and walks of life, something that Hermione always does so well!
Chosen by staff at Arts Council England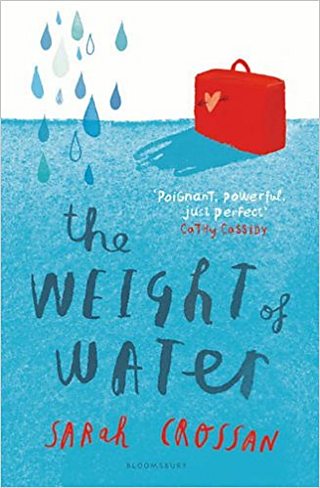 The Weight of Water by Sarah Crossan
A story full of emotion told in the form of short poems.
An enchanting new documentary uncovering the real life traditions of magic at the heart of Harry Potter
Some quick fire book suggestions...
| Title | Author | Recommended by... |
| --- | --- | --- |
| See You in the Cosmos | Jack Chen | West Sussex School Libraries |
| The Wolf Wilder | Katherine Rundell | West Sussex School Libraries |
| Judy Moody | Megan McDonald | Manchester City Libraries |
| Matilda | Roald Dahl | Manchester City Libraries |
| Sputnik | Frank Cottrell Boyce | Manchester City Libraries |
| Caliban and the Witch | Silvia Federici | Bristol Libraries |
chosen by staff at Waterstones Bromley
Malkin pressed his forepaws against the flight-deck window and peered out. The silver airship was still following; gaining on them.

Opening of Cogheart by Peter Bunzl
The Girl of Ink and Stars by Kiran Millwood Hargrave
Isabella is a cartographers daughter, and wonders why the island inhabitants are banned from leaving. When her best friend goes missing, Isabella is determined to join the search party and bring her back. A fantastic book with a heroine full of courage and determination, this is a beautiful story that bursts off the page and into your heart.
Cogheart by Peter Bunzl
Lily's father is missing after his airship Dragonfly crashes. Alongside her mechanical fox Malkin and her new friend Robert, the clockmakers son, she sets out on a journey to find out the truth of his disappearance - whilst on the run from creepy silver-eyed men. What do they want with Lily? A thrilling, Steampunk-style story set in Victorian London, Cogheart will have your heart racing as you read it!
Charlotte's Web by E.B. White
Wilbur the pig doesn't want to die, but when he meets wise spider Charlotte, they come up with an eye-catching plan to keep him safe. A wonderful classic story of hope, Charlotte's Web will teach you some remarkable words as well as the power of friendship and helping those in need.
Books all children should read
chosen by Bookwagon Ltd - Word Nerd by Susin Nielsen
Help Ambrose solve the problem of an over-protective mother and school.
That's Not a Hippopotamus! by Juliette McIver and Sarah Davies
You'll be as quick as Liam at spotting the hippopotamus at the zoo.
Bicycling to the Moon by Timo Parvela and Virpi Talvite
You'll have Barkus' lazy boastfulness sorted out very quickly.
chosen by The Children's Bookshop, Huddersfield
The Jamie Drake Equation by Christopher Edge.
This book addresses a cosmic question - are there aliens out in space? Jamie's Dad is an astronaut in space preparing for a special mission. Jamie misses him. He meets Professor Forster who believes there are other planets with intelligent life. Jamie needs this to be true when his Dad's mission starts to go wrong.
chosen by the staff of The Bookshop Bridport
The Mysterious Benedict Society by Trenton Lee Stewart
When an evil villain uses television and radio waves to brainwash the entire population, it is up to a group of brilliant kids and their mentor to take down the bad guys and save everyone from idiocy.
Are you Potty about Potter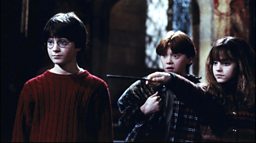 A young Hermione Granger demonstrates her wand skills
Recommendations for older readers
chosen by Stockport Libraries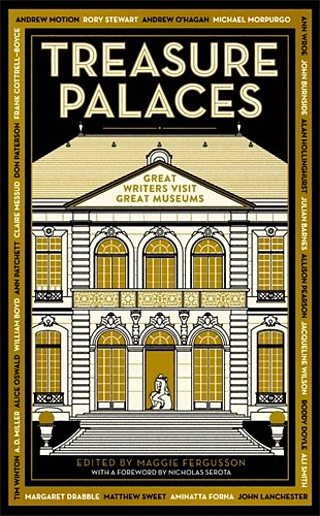 The Handmaid's Tale by Margaret Atwood
Intelligent and terrifying, this tells the story of protagonist Offred's place within the totalitarian state of the Republic of Gilead. Hermione would love the astuteness and compelling storytelling of this book. She would definitely applaud the questions it raises regarding the morality of this dystopian world, so worryingly close to our own.
chosen by Conwy Libraries
I Contain Multitudes by Ed Yong
Hermione was always very studious and deeply curious about the world and wanted to understand it in order to better the world and understanding our bodies is the first step to doing that.
chosen by Kent Libraries
Treasure palaces: great writers visit great museums by Maggie Ferguson
This is a collection of personal accounts by eminent writers describing what some of the world's famous (and not so famous) museums have meant to them. The contributors include Andrew Motion and Frank Cottrell-Boyce, and the articles both lift the spirits and spark intellectual curiosity.