Main content
The Adrian Mole letters
In 1970, Sue Townsend was a single mother of three with three jobs. While her children were asleep she secretly wrote semi-autobiographical prose and poetry, which she showed no-one.

In 1980, a young actor asked Sue if she had anything he could use in an audition for Huckleberry Finn. She gave him some handwritten entries of a diary of Nigel Mole.
By 1990 Sue Townsend had become the bestselling author of the 1980s in terms of individual books - out-stripping Jeffrey Archer, Jackie Collins and Barbara Taylor Bradford.
While researching Remembering Sue Townsend, Aged 68 3/4, the programme uncovered the original letters between the then poor, secret writer and the BBC's then assistant head of Radio Drama, John Tydeman.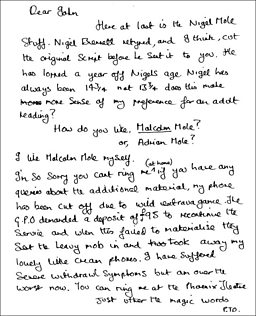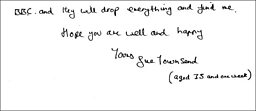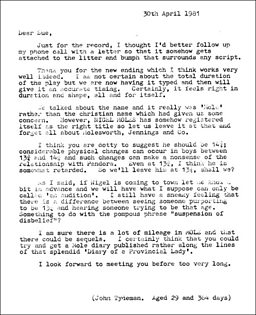 The creator of Adrian Mole is remembered by friends and family and through her own words.