Main content
*Exclusive* Adele at the BBC, a first look – When Adele met Graham Norton, featuring Hello (live)
At BBC Music we're proud to bring you this exclusive clip from Adele at the BBC, when Adele met Graham and featuring the first live performance of the No.1 single Hello.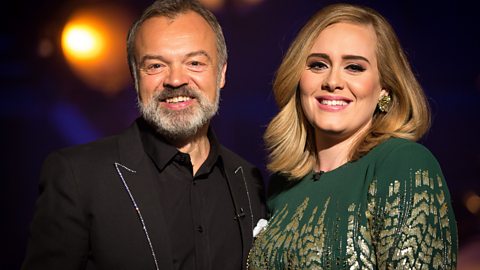 Adele at the BBC, a first look - Adele performs Hello live as part of the BBC One special
Adele at the BBC will be shown on BBC One on the 20th November.
Accompanied by her live band, Adele will perform her much-loved classics alongside songs from the new album, 25, and chat to Graham about her career and life to date. Read more here.
Watch Adele performing with her band in front of a live studio audience and talking to Graham Norton about her extraordinary career.