Main content
Do you have an idea for a short story? The 2022 BBC Young Writers' Award is open for submissions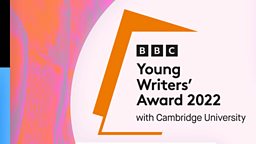 The 2022 BBC Young Writers' Award with Cambridge University (YWA) is now open for entries.
Now in its eighth year, the BBC Young Writers' Award with Cambridge University invites all young people in the UK aged between 14-18 years to submit stories of up to 1,000 words.
Entries close at 9am (GMT) Monday 28th March 2022. For more details on how to enter - Terms & Conditions + Privacy Notice - click here.
Looking for short story inspiration? Scroll down to find links to valuable resources, where experts give tips on penning engaging stories.
BBC Radio 1's Katie Thistleton is Chair of the BBC YWA. The Life Hacks presenter returns to the judging panel for the teenage award for the fifth time as it opens for submissions.
Katie says: "It's brilliant to be back chairing the BBC Young Writers' Award with Cambridge University. Discovering and celebrating new writing talent, seeing what young people want to say in their own unique way and giving them a voice, has become an annual highlight for me."
The shortlist for the BBC Young Writers' Award with Cambridge University will be announced on Radio 1's Life Hacks from 4pm on Sunday 18th September 2022.
The announcement of the BBC Young Writers' Award winner will be broadcast live from an award ceremony at BBC Broadcasting House on BBC Radio 4's Front Row from 7.15pm on Tuesday 4th October 2022.
Previous winners of the YWA are Brennig Davies (2015), Lizzie Freestone (2016), Elizabeth Ryder (2017), Davina Bacon (2018), Georgie Woodhead (2019), Lottie Mills (2020) and Tabitha Rubens (2021). Listen to Tabitha's winning story below.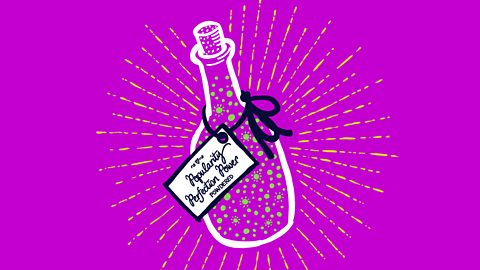 By Tabitha Rubens, 19, from London. Read by Rebekah Murrell; Produced by Elizabeth Allard

Need some inspiration?
Head to our Young Writers' Award resources page for ideas, strategies, tips and advice.
Want to discover + critique exciting new stories? Find out more about BBC Student Critics with Cambridge University by clicking here.

Meet the judges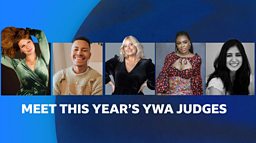 Katie Thistleton (Chair of Judges)
(Pictured centre)
Katie Thistleton is a TV and radio presenter, NCTJ qualified journalist and published author and is best known for her work on BBC Radio 1 and CBBC. Katie presented CBBC's live continuity on CBBC HQ for over 6 years and also hosted the CBBC Book Club encouraging children to read and interviewing children's authors. Katie can now be heard co-hosting Radio 1's Life Hacks and the Official Chart: First Look on Sundays 4-7pm. Katie is a trainee counsellor and ambassador for mental health charities Place2be and YoungMinds.
Katie says: "It's brilliant to be back chairing the BBC Young Writers' Award with Cambridge University. Discovering and celebrating new writing talent, seeing what young people want to say in their own unique way and giving them a voice, has become an annual highlight for me. Last year's talented winner, Tabitha Rubens, had been shortlisted for the Award before and her success in 2021 was testament to the power of perseverance and the art of practice. However, it's important to mention that this isn't an Award for seasoned writers only. This competition is open to everyone and I'm eager to read submissions from young people who've never written a short story before. So go on, get writing – we can't wait to hear from you."
Melissa Cummings-Quarry
(Pictured second right)
Melissa Cummings-Quarry is an award winning commercial strategist and co-founder of Black Girls' Book Club touted as one of the UK's top live literature events.
Black Girls' Book Club have hosted Bernardine Evaristo, Roxane Gay, Malorie Blackman, Brit Bennett, Jackie Kay, Afua Hirsch, Tayari Jones, Angie Thomas and featured in media such as: Vogue, Stylist, BBC Radio, Buzzfeed, Metro, gal-dem, Pride and more. Melissa was named one of The Bookseller's Rising Stars of 2019. Her debut children's book Grown was published by Bloomsbury in 2021.
Melissa says: "I'm looking for bold stories that captivate you from the very first line making you feel invested in the characters and their prospective journeys."
Nikita Gill
(Pictured far right)
Nikita Gill is an Irish-Indian poet with a world-wide fan-base, who has the attention of over 600,000 Instagram followers for poetry collections and plays that offer a largely female readership the chance to recognise the value of their own experiences. She discovered her own poetry vocation as a schoolgirl in New Delhi through reading the work of Emily Dickinson and Robert Frost: she now champions the work of others, particularly the new generation of young poets who discovered the power of poetry on-line and are as happy streaming new work as reading it in books.
Nikita has given a Tedx Talk, spoken at every major literary festival in the U.K., been shortlisted for the Goodreads Choice Award in poetry three times and has recently made her first foray into music having written for Anoushka Shankar's newest single, Sister Susannah. Her first curated offering, SLAM! was shortlisted for the CLIPPA this year. She has written for or been featured in The New York Times, The Times, The Financial Times, The Guardian, Stylist Magazine, The Bookseller, Cosmopolitan, The Times of India, Eastern Eye and many more. Gill has written six collections of poetry, and a novel in verse which highlights Hindu mythology. Her Times bestselling collection, Where Hope Comes From, is out now, and her novel in verse The Girl and The Goddess has been optioned as a TV series by Peephole Productions and Boatrocker Studios.
Nikita says: "I'm looking for stories that have a spark, that move and stay with me long after I've finished reading. The short story is one of the most interesting forms to work in and I can't wait to be transported into the worlds writers will build with these tales."
Joel Rochester
(Pictured second left)
Joel Rochester (he/they) is equal parts speculative fiction writer, dark academian, and chaotic content creator of FictionalFates. His work will be featured in the Black Horror anthology NO HARM DONE (2023). Whilst not at his nearest coffee shop or bookstore, he studies MA English Literature at Cardiff University, residing in South Wales where he was born and raised.
Joel says: "You have no idea how excited I am to be given this chance to read these submissions this year! I love stories with a bit of magic, but that doesn't always have to be literal — you can always find magic in the mundane."
Caroline O'Donoghue
(Pictured far left)
Caroline O'Donoghue is an Irish novelist and podcaster. She has published two adult novels, Promising Young Women and Scenes of a Graphic Nature, and her third adult novel will be released in spring 2023. Formerly a journalist, Caroline has written for The Times, The Guardian, and most of the Irish press. Her award-winning podcast, Sentimental Garbage covers "the culture we love that society can sometimes make us feel ashamed of" and tops the podcast charts internationally. Caroline lives in London with her partner and her dog.
Caroline says: "I'm so thrilled to be judging the BBC Young Writers Award this year. I spent so much of my youth entering various writing competitions – to absolutely no response, I'm afraid – and even if you don't get shortlisted, taking part is everything. It gets you into the habit of writing, the reflex of submitting your work, and it trains your brain to search for ideas rather than just waiting for one to come. I can't wait to see the stories that emerge from this competition, and it's exciting to think that the next great British author could soon be sitting in my email inbox."