Main content
Today Puzzle #572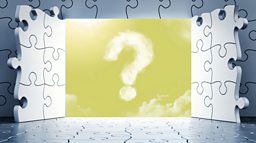 Puzzle No. 572 – Friday 20 September
Ahead of the first Strictly performances, judge Bruno has invited Craig, Motsi and Shirley to a party where they each pick different music styles. Bruno's party is 1 hour 40 minutes. Motsi chooses samba music, which is danced to twice as long as Craig's jive music. And they dance jive three times as much as Shirley's choice of quickstep music. Assuming no dance overlaps, how long do they spend dancing to jive music?
Today's #PuzzleForToday has been set by Bobby Seagull, a school Maths teacher and Cambridge University Doctorate student.
Click here for the answer

Jive is 30 minutes.

One method is to set this up algebraically.

Samba: Jive: Quickstep

If x is quickstep, then jive is 3x and samba is 6x. The party is 100 minutes = 10x, so x = 10 minutes. So, jive is 30 minutes.


More fiendish brain-teasers and quizzes on BBC Radio...