Main content
Intergalactic Inspiration
Author Christopher Edge was over the moon when he found out that he was nominated for the CILIP Carnegie Medal 2017, and we were over the moon to hear that 500 Words helped to inspire one of his stories! Christopher lets us know why he thinks the competition is a cracking way to encourage creativity.
As a children's author, one of the questions I get asked the most when I visit schools is 'Where do you get your ideas from?' Now the truth is that the spark of inspiration for a story can come from anywhere, but for my latest book, the story spark that fired my imagination started with BBC Radio 2's 500 Words competition.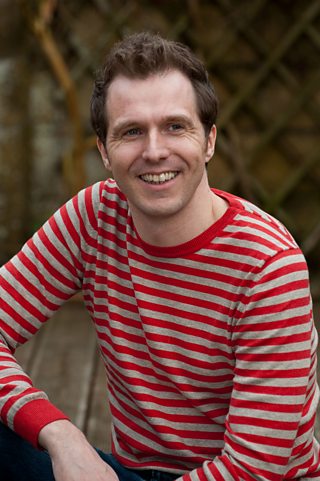 500 Words is a brilliant celebration of the creativity of young writers, giving them a chance to share their imaginations with the world.

Chris Edge, Author
Every year the short stories that children write for the 500 Words competition showcase their amazing imaginations and incredible creativity. In the space of just 500 words, these young writers use fiction to make sense of the world around them and create dazzling new worlds, with news stories, videogames, blockbuster films and real-life figures all featuring in their tales. And in 2016 the 500 Words stories went intergalactic with astronaut Tim Peake's real-life adventures inspiring so many young writers.
From asteroids to rocket launches the language of space filled their stories. Looking at OUP's Children's Dictionary Unit analysis of the 500 Words stories, I saw how specific words like 'spacewalk' suddenly shot up in popularity in 2016, the frequency with which this word appeared in children's stories increasing by over a thousand per cent! Tim Peake himself also made a starring appearance shooting straight into the Top 10 list of famous people appearing in the 500 Words stories. What I found really heartening about this was how these mentions of Tim Peake came equally from boys and girls from all over the country, showing how a new generation were looking to the stars with wonder.
I saw this inspiration for myself first-hand when my son and daughter both rushed home from primary school buzzing with excitement after taking part in the Cosmic Classroom live link with Tim Peake onboard the International Space Station. And as we sat together to watch the ISS soar through the night sky, the story of The Jamie Drake Equation started to take shape in my mind. This book is about a boy called Jamie whose dad is an astronaut on the International Space Station and when something goes wrong with his dad's mission, Jamie has to prove that he's a hero too.
At their heart, both space and stories help us to understand the world we live in and, whether you're aged five or forty-three, writing a story inspired by space is a lot of fun. You can invent eye-poppingly exciting plots, create out-of-this-world characters and settings, and take your readers on a page-turning adventure. 500 Words is a brilliant celebration of the creativity of young writers, giving them a chance to share their imaginations with the world.
So thank you 500 Words for inspiring young writers and helping to spark my imagination too!

Christopher Edge is a children's author and educationist.
More from 500 Words
Honorary 500 Words Judge HRH The Duchess of Cornwall appears in our special animation.

Everything you need to know about Radio 2's short story-writing competition for kids.