Main content
500 WORDS 2015
500 WORDS returns to Radio 2 for 2015!
The Chris Evans Breakfast Show's 500 Words story-writing competition returns to Radio 2 for a fifth year in 2015.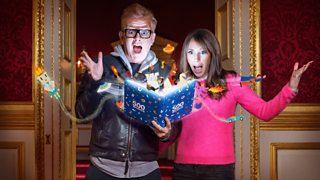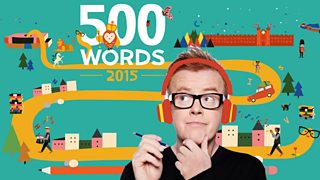 Get Reading. Get Writing. Get Inspired.
500 WORDS asks children aged 13 and under up and down the UK to put pen to paper to compose an original work of fiction using no more than 500 words.
Children will be able to submit their stories via the entry form on the 500 WORDS website at bbc.co.uk/500words. Listen out to the Chris Evans Breakfast Show on Monday 19th January for details on how to submit your story and how to become a volunteer judge.
The competion promotes literacy among children, encouraging them to explore their creativity through writing and reading, providing them with a wealth of tips from published writers and other resources (including the Alphabot v2.0) to support their learning.
As well as these online tips and tools, Radio 2 will be beaming 500 WORDS into classrooms around the country, as Chris Evans will be holding a special Story Laboratory which will be available to watch on this website from Thursday 22nd January at 8:15am.
Every single story submitted will be read by a brilliant, book-loving army of librarians and teachers from around the UK. The Reading Agency are back on board, to shortlist the Top 50, and the competition's panel of best-selling authors return to Radio 2 HQ in early May to pick three medal winners in two categories: 5 - 9 years old; and 10-13 years old.
The top 50 authors will all be invited to the 500 WORDS Final on Friday 29 May to hear the winners announced live on The Chris Evans Breakfast Show.