Main content
Seven Lessons these Female Composers Can Teach us About Life
The history of women composers is one of defiance. It has to be. Nobody held open the door to the corridors of classical music for these women. They beat it down using talent and nerve.
Against powerful opposition and severely limited opportunity, these composers took their music out of the domestic chamber and into the public realm. Here are seven life lessons we can learn from their achievements…
1. Don't ask, don't get
After almost a decade of being paid a fraction of the salary received by her male peers, French composer, music publisher and professor of piano Louise Farrenc (1804-1875) had had enough. In 1850, she wrote to the Paris Conservatory demanding her wages be adjusted 'to equality with the other professors'. Unusually, her request was granted and Farrenc gained victory in a battle many women still fight today. The Conservatory retained her expertise for another 20 years. Win-win.
2. Keep your chin up
Proof of the maxim that well-behaved women seldom make history, English composer Ethel Smyth (1858-1944) dedicated the same tenacity to the Suffragette movement as she did to pursuing a music career against her father's wishes. In 1912, Smyth served a term in Holloway alongside Mrs Pankhurst after breaking the window of a cabinet minister who opposed votes for women. Not that she let it get her down. When conductor Sir Thomas Beecham visited her in prison, he found her at a window conducting a rousing rendition of her anthem The March Of The Women, beating time 'in almost Bacchic frenzy... with a toothbrush'.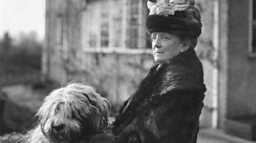 Ethel Smyth
3. Don't be afraid to say 'no'
The lure of fame has made a groupie of many a good woman, but not French composer of sonatas and études, Marie Bigot (1786-1820). When Beethoven made overtures to Mme Bigot by requesting that she join him unaccompanied on a carriage ride, she promptly refused and informed her husband. Multiple cringeworthy letters followed in which Beethoven attempted to explain and justify his actions to Monsieur Bigot. Stop digging, Ludwig. That hole's big enough.
4. Leave your mark...
...literally, in the case of 12th-century abbess Hildegard of Bingen (1098-1179). The reason her plainsong compositions survive today is that this German polymath was one of the few composers of her time who left behind written versions of her work. She didn't stop at music composition: Hildegard was also a poet, mystic, and medical scientist who invented a secret language and alphabet, known as the Lingua Ignota, or 'unknown tongue'. That isn't her only legacy though…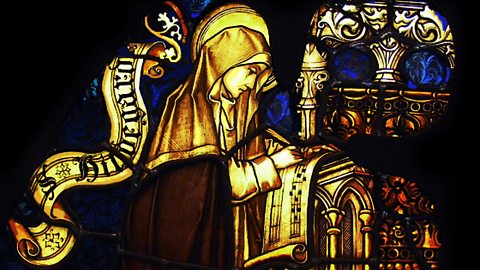 Howard Goodall and Suzy Klein discuss Ave, generosa by Hildegard of Bingen.
5. Reach for the stars
Hildegard had her name written in the stars when asteroid '898-Hildegard' was christened for her in 1918; and in a tale of 'better late than never', she wasn't technically canonised until 2012 ‒ due to clerical oversight.
French composer Lili Boulanger (1893-1918) was similarly honoured a decade after her premature death in the naming of asteroid 1181-Lilith, and Venezuelan composer and conductor Teresa Carreño (1853-1917) was memorialised with a crater on Venus that shares her surname.
6. Rebel with a cause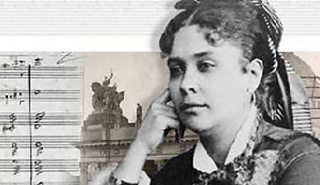 Chiquinha Gonzaga (1847-1935)
19th-century Brazilian piano composer and conductor Chiquinha Gonzaga (1847-1935) was a political firecracker with a long history of activism, especially in the anti-slavery movement. She also rebelled not only against her abusive husband when she pursued the musical career he forbade, but against her father who arranged her marriage and later disowned her. Gonzaga set a powerful legal precedent by becoming the first woman in Brazil to obtain a divorce.
7. Blaze a trail
Somebody has to be the first, so why not you? Let's praise the example set by these fine women: composer of concertos and songs Cécile Chaminade (1857-1944), the first woman to be granted admission to the prestigious French Légion d'Honneur; French conductor and influential teacher Nadia Boulanger (1887-1979), the first woman to conduct a number of major orchestras including the New York Philharmonic, the Hallé and the BBC Symphony; postmodernist American composer Ellen Taaffe Zwilich (b.1939), the first woman to win the Pulitzer Prize for music; and Wendy Carlos (b.1939), the first trans woman to win a Grammy for her 1968 synthesiser album Switched-On Bach.
Bravo all!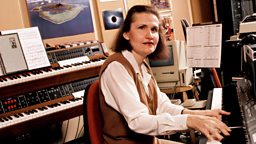 Wendy Carlos
On other pages...
Seven life lessons we can learn from the achievements of female composers and musicians down the ages.

Explore and learn more about women composers: listen to programmes and find archive material.