Main content
Beyoncé, Doctor Who and an underground river - the secrets of BBC Maida Vale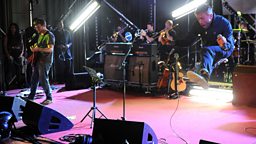 Blur performing live at Maida Vale in 2012
There's nowhere quite like BBC Maida Vale. A complex of seven studios housed in a former Edwardian rollerskating rink, almost every musician of note in the world has passed through its doors since the BBC took over the building in 1934. Thanks to its distinct array of studio spaces, housing a combination of vintage and state-of-the-art equipment, Maida Vale has routinely hosted everything from symphony orchestras to upcoming BBC Music Introducing bands to the biggest pop acts of today - not to mention the majority of the BBC's radio drama output. It was also once home to the groundbreaking BBC Radiophonic Workshop.
With the recent news that the BBC is to leave these iconic studios, we've delved into the archives to discover 12 amazing Maida Vale facts.
1. It's the busiest recording studio in the world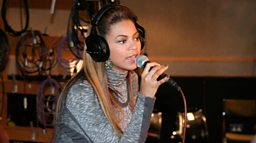 Beyoncé recording at Maida Vale Studio 4 in 2008
Someone is always recording at Maida Vale, and because the focus is on short sessions rather than albums, many artists will pass through its doors in a single day. Everyone who is anyone has recorded there, from The Beatles to Beyoncé to the obscurest of indie bands who taped one session for John Peel before instantly splitting up.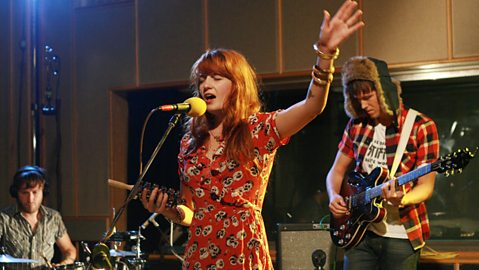 Florence And The Machine performing live at Maida Vale studios for BBC Introducing in September 2008.
2. It was once the largest indoor rollerskating rink in Europe
When it was built in 1909, the Maida Vale Roller Skating Palace and Club was the largest indoor rollerskating rink in Europe, complete with its own orchestra balcony. Sadly for the rollergirls and boys of west London, this venture didn't last long and the building was commandeered by a number of different organisations, including the Ministry of Health, before the BBC took it over in the early 1930s.
Over a period of 15 months, the building was completely gutted and fashioned into a purpose-built studio complex. Pre-dating Broadcasting House, it became one of the BBC's earliest premises, home to the BBC Symphony Orchestra and the corporation's news operation during World War II.
3. It can accommodate a 150-piece orchestra and a 100-piece choir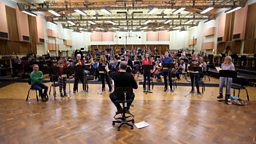 Recording A Christmas Carol with The BBC Symphony Orchestra and BBC Singers in Maida Vale Studio 1
Studio 1 remains the home of the BBC Symphony Orchestra, who are fortunate among British orchestras in having a permanent space to rehearse, record and perform (as well as the orchestra and the choir, there is also space in MV1 for an audience of 220). Famous conductors of the BBC SO over the years include Arturo Toscanini and Pierre Boulez.
4. The Doctor Who theme tune was recorded there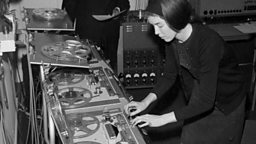 Delia Derbyshire of the BBC Radiophonic Workshop, creator of the Doctor Who theme
Between 1958 and 1998, Maida Vale was home to the BBC Radiophonic Workshop - a pioneering electronic sound laboratory that also happened to produce some of the most iconic theme music and sound effects in history.
The Doctor Who theme tune was created there in 1963, before the availability of modular synthesizers, using Daphne Oram's experimental sound machines. She and the Radiophonic Workshop fashioned their own electronic instruments using banks of oscillators attached to keyboards made from old piano keys, while the sound of the Tardis was initially created by scraping a set of keys along the strings of the gutted piano.
As well as providing all the music and sound effects for Doctor Who up to 1985, The Radiophonic Workshop also created material for Blake's 7, The Hitchhiker's Guide to the Galaxy, Tomorrow's World and Blue Peter.
WARNING: Third party video may contain adverts.
One of the key functions of Maida Vale is its ability to double as a live broadcasting venue as well as a recording studio. During BBC Radio 1's Future Festival in 2017 - featuring artists such as Nadia Rose, Jorja Smith and The Big Moon - performances were live-streamed from both Studios 3 and 4, with a third studio employed for additional mixing. The film crew's gallery had to be built into the corridor!
6. The Beatles recorded their own radio show at Maida Vale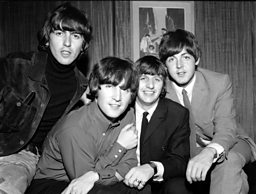 For 15 weeks in 1963, The Beatles had their own teatime show on the BBC's Light Programme called Pop Go The Beatles. A couple of the episodes were recorded in Maida Vale Studio 5, for which the band performed fresh takes on Please Please Me tracks Twist And Shout, PS I Love You and I Saw Him Standing There, as well versions of Elvis Presley's That's All Right (Mama) and Carl Perkins's Lend Me Your Comb that never made it onto an album. Oddly, Pop Go the Beatles wasn't a runaway success; with Beatlemania yet to fully kick in, the show secured only average listening figures, scoring just 52 out of 100 on the BBC's appreciation index.
7. It was home to the famous John Peel sessions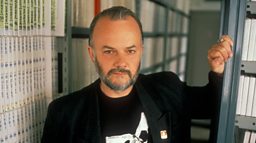 Over 4000 sessions were recorded for John Peel's Radio 1 show between 1967 and 2004, most of them in Maida Vale's Studio 4. The sessions came about because in the 1960s there were restrictions on the amount of commercially recorded music that could be broadcast, hence bands were invited to the BBC's own studios to record bespoke versions of their latest tracks. All of music's most influential names recorded at least one Peel session, from David Bowie and Jimi Hendrix to Orbital and Nirvana. Peel's own faves were The Fall (32 sessions), Ivor Cutler (20), The Wedding Present and The Delgados (16 apiece).
8. It's a crucible of collaboration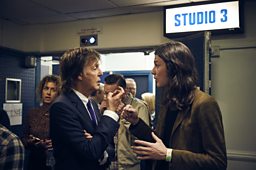 Paul McCartney meets James Bay during a recording of Radio 4's Mastertapes
Because there are numerous artists from wildly different backgrounds - rock, classical, jazz, you name it - using Maida Vale at any one time, this can lead to some interesting collaborations as musicians bump into each other in the corridor. Indie-electronica band Vaults and house duo Gorgon City were both invited to play Rob Da Bank's Christmas party at Maida Vale in 2013; as a result, the two outfits ended up collaborating on 2016 single All Four Walls. We're still waiting for the same to happen with Paul McCartney and James Bay...
9. Bing Crosby made his last ever recording at Maida Vale
On 11 October 1977, beloved crooner Bing Crosby recorded an eight-song session for Radio 2 in Maida Vale Studio 3 with The Gordon Rose Orchestra. Three days later he collapsed and died after a round of golf at La Moraleja in Spain. A plaque inside the studio commemorates the recording.
10. Its props cupboard is a source of wonder
James Blake and Rob Da Bank in the Maida Vale props cupboard
Maida Vale Studio 6 is where many BBC Radio 4 dramas are recorded. As they still create their own sound effects, there is a huge props cupboard next-door full of weird and wonderful items such as fake doors, bicycle wheels, bells, swords, chains, telephones, crockery to be clunked or smashed and piles of unspooled magnetic tape, which when trodden on apparently replicates the sound of walking through snow.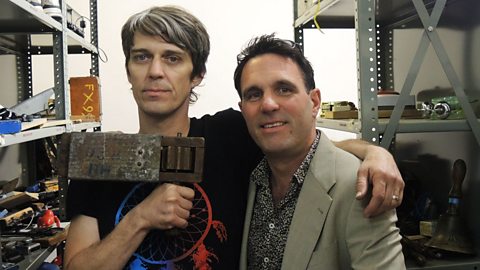 The Flaming Lips' Steven Drozd joins Shaun in search of interesting sounds at the BBC.
11. There is a celeste in every studio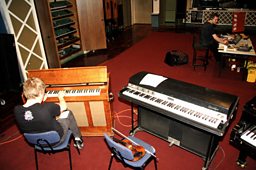 Pekka Kuusisto plays Studio 3's celeste during a session for BBC Radio 3's Late Junction
Invented in the late 19th century, a celeste is a keyboard instrument that looks like a tiny piano but sounds more like a glockenspiel. It features prominently in Tchaikovsky's Dance of the Sugar Plum Fairy, Frank Sinatra's I'll Never Smile Again and The Velvet Underground's Sunday Morning, but celestes are rarely manufactured these days. As such, they are expensive and hard to come by. Luckily there is one in every studio at Maida Vale, hence the abnormally high volume of celeste heard on BBC session recordings. There actually used to be even more celestes at Maida Vale, but one was apparently sold to the band Toploader, who used it on their 1999 hit Dancing in the Moonlight.
12. A secret river runs under the building
Lift up a metal cover in Maida Vale Studio 7, formerly a drama studio but now used for storage and occasional DJ broadcasts, and you can see a little river flowing beneath. It's a rare glimpse of the Westbourne, one of London's 'buried' rivers, which flows through a secret network of tunnels and sewers from Whitestone Pond on Hampstead Heath into the Thames at Chelsea.
Maida Vale, we will miss you.