Main content
5 things you may not know about Paloma Faith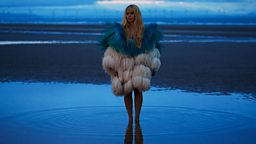 The pop superstar Paloma Faith recently joined Jo Whiley for a very special evening, as part of Radio 2's In Concert series. She gave us live renditions of some of the amazing tracks from her latest album, The Architect.
You can watch her full performance on BBC Four on Friday 19th January.
To celebrate the occasion, we thought we'd find out a bit more about Paloma herself - and boy, is there a lot to find out! From her former working life as a magician's assistant to her friendship with Adele, here are five things you might not have known about Paloma...
1. She's had a lot of weird and wonderful jobs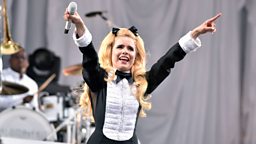 Singer in a burlesque cabaret? Check. Magician's assistant? Check. Life model? Check. You name it, Paloma has worked it.
"I've always had more than one job at any one time to earn extra money," Paloma told The Telegraph. "Anything from bar work to life modelling, magician's assistant and cabaret performer. I got £11 an hour for being a life model but you only sit for two or three hours of an evening."
2. She's also a brilliant actress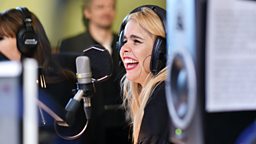 The multi-talented Paloma is also a great actress. Over the years she has appeared in films such as the 2007 remake of St Trinian's and the British horror film, Dread.
"I'm quite good sometimes at acting," Paloma told The Spectator in 2014. "I see myself on television when I've been feeling absolutely awful and you couldn't tell... that I was in a really awful place."
She also starred with the late Heath Ledger in 2009 fantasy film The Imaginarium of Doctor Parnassus. Paloma spoke to Radio 2's own Fearne Cotton in 2009 about what it was like working with him: "He was intense and worked really hard, he was really involved in the whole process."
3. She walked out of her first audition with a record label boss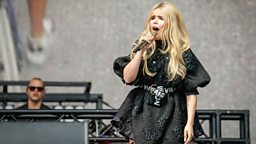 During the earlier stages of Paloma's music career she gave a private performance for a record label boss. The meeting became tense when the executive started texting. Paloma, never afraid to speak her mind, requested that he stop, before starting her set again from the beginning.
When she had finished, Paloma told the Telegraph: "I said: 'If you're going to be anything to do with my career, I'd rather sing in pubs for the rest of my life.'"
There were clearly no hard feelings though, as the star later signed a contract with the same man.
4. Her new album is full of socio-political commentary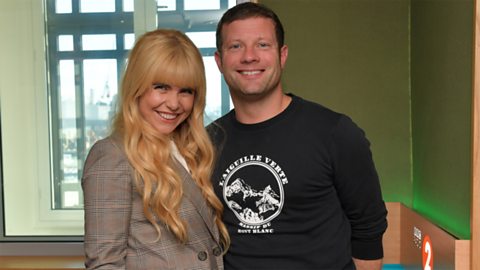 Paloma Faith explains how her new album was influenced by the birth of her child.
Paloma's new album The Architect features an incredible roll call of guests, including Sia, John Legend, Samuel L Jackson and Rag'n'Bone Man. The record also sees the star writing about the state of the world today and calling for unity and empathy, while using first person song constructions which are open to interpretation.
"The whole album is more of a social commentary," Paloma told Dermot. "It's less looking at myself and more looking at the world."
5. Her last three albums have gone double platinum
Paloma is the only British female artist other than Adele to have had her last three albums go double platinum. Wow! Incidentally, the two singers go way back, after Paloma once booked Adele for a club night she was running.
"I booked the Noisettes, Adele, Kate Nash and various others back in the day when I was running my club night," Paloma told TV Biz. "I feel like maybe I didn't realise that I was helping people and cultivating talent and recognising talent."
Paloma - both super-talented, and a super talent spotter.
Jo Whiley presents a Radio 2 In Concert as Paloma Faith takes to the stage for a unique and intimate performance.