Main content
Voting Info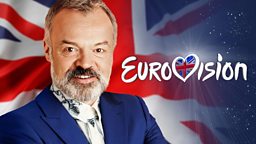 1. Get ready to vote
Before you can vote, you need to be signed in with your BBC account. If you've never voted online before then you'll need to register for a BBC account in order to vote or, if you already have an account but haven't visited the BBC in a while, you may need to sign in again before you vote for the first time.
Already have a BBC account?
You can sign-in directly from the Eurovision homepage during the show. Alternatively, you can sign-in any time at bbc.com/signin.
Don't have an account?
You can register from the Eurovision homepage during the show, or any time at bbc.com/register.
Top tips:
If you sign-in from the vote on the Eurovision homepage you'll be taken to the sign-in page. Once completed, click 'Continue' and you will be returned to the vote automatically. You only need to register once and you will stay signed in on the device you registered with unless you choose to sign out.
Make sure you're registered, signed-in and ready in plenty of time before the vote opens.
2. Vote
When the vote is open, it will appear at the top of the Eurovision homepage. If you can't see it, try refreshing the page.
The songs will be listed as in the running order in the show. You can then select your favourite clicking the name of the artist or their picture so that it changes from black to red and a small tick appears to the right of their names. Votes must be cast one at a time and you can change your vote before you submit but once you have submitted your vote it cannot be changed.
3. Click 'VOTE NOW'
Once you've made your mind up, simply click 'VOTE NOW' and your vote will be submitted.
You can vote up to three times online by clicking 'VOTE AGAIN' button. Once you have reached the maximum number of votes the 'VOTE AGAIN' button will disappear and you will not be able to cast any more votes.
Eurovision: Come Together - Terms & Conditions
How The Show Works

In this one-off special on the 16th May, Graham Norton will give UK viewers the opportunity to take part in a live vote to crown their favourite Eurovision performance from an eclectic short list of songs compiled by experts and celebrity super fans.
How was the short list chosen?

A diverse mix of panellists were selected to ensure we had a wide range of ages and genders contributing to the short list. Panelists were asked to choose their top 10 Eurovision songs of all time. This included any winning and non-winning songs from the entire contest pre dating 2020. Songs due to be performed in 2020's contest were not included.

Panellists were asked to choose songs based on the following criteria; 'Eurovision songs that you believe are modern day classics or songs that have stood the test of time. Please consider the overall package, ie the live performance, the staging, and the song.' Panellists were excluded from choosing songs they had prior involvement with, as artist, writer, publicist, or vocal coach.

The results of the panel were then combined and from this a list of the most popular songs to be put to a public online vote on the 16th May was produced. The running order in the television show is based solely on editorial decisions and does not reflect a position in the overall ranking of songs.
What songs are in the short list?

• Dancing Lasha Tumbai - Verka Serduchka (Ukraine) - 2007
• Diva - Dana International (Israel) - 1998
• Euphoria - Loreen (Sweden) – 2012
• Fairytale - Alexander Rybak (Norway) - 2009
• Fuego - Eleni Foureira (Cyprus) - 2018
• Heroes - Måns Zelmerlöw (Sweden) - 2015
• Love Shine A Light - Katrina & The Waves (UK) - 1997
• Making Your Mind Up - Bucks Fizz (UK) - 1981
• Nel Blu Dipinto Di Blu - Domenico Modugno - (Italy) - 1958
• Ooh…Aah…Just A Little Bit - Gina G (UK) - 1996
• Poupée de cire, poupée de son - France Gall (Luxembourg) - 1965
• Rhythm Inside - Loïc Nottet (Belgium) – 2015
• Rise Like A Phoenix - Conchita Wurst (Austria) - 2014
• Satellite - Lena (Germany) - 2010
• Save Your Kisses for Me - Brotherhood of Man (UK) - 1976
• Soldi - Mahmood (Italy) - 2019
• Sound of Silence - Dami Im (Australia) – 2016
• Toy - Netta (Israel) - 2018
• Waterloo - Abba (Sweden) - 1974
Who are the panellists?

Rylan Clark-Neal - UK commentator, BBC Four
Scott Mills - UK commentator, BBC Four
Mel Giedroyc - National final host and former BBC Four commentator
Ken Bruce - Radio 2 commentator
Adele Roberts - Radio 1 DJ, UK Eurovision jury member 2019
Mark De-Lisser - Eurovision Vocal Coach
Nicki French - UK Eurovision entrant 2000 and London Eurovision Party co-host
Paul Jordan - Dr Eurovision – Eurovision pundit and expert
Heidi Stephens - Guardian TV live blogger and Eurovision fan
Steve Holden - Music reporter for Radio 1 Newsbeat and Eurovision fan
Mandy Norman - Eurovision superfan - attended Eurovision since 2003
Alasdair Rendall - President of OGAE (UK Eurovision fan club)
Sarah Cawood - Former BBC Three Eurovision commentator
SuRie - UK Eurovision entrant 2018
Joel - Eurovision superfan, featuring in BBC Eurovision 2019 online content
William Lee Adams - Eurovision blogger
Zoe London - DJ and Eurovision superfan
Lucy Percy - Eurovision blogger
Privacy Notice

Your trust is very important to us. The BBC is committed to protecting the privacy and security of your personal information. It is important that you read this notice so that you are aware of how and why we are using such information. This privacy notice describes how we collect and use personal information about you during and after your relationship with us, in accordance with data protection law.

Additional information can be found in the BBC's Privacy and Cookies Policy. Where there is inconsistency between those documents and this notice, this notice shall prevail.

It's up to you how you use our services. And you can manage or delete your BBC account at any time. There's more info on managing your account here. Because we're a public service, we will help you make informed decisions about your information, so everyone can get the best out of digital technologies and the BBC. You can find out what we're doing with your information here. You can find out more about cookies here.

What will we collect and how we use it?

The BBC is the data controller of your information that is collected. This means that the BBC decides what your personal data is used for, and the ways in which it is processed. The personal information that is collected is BBC account details and voting choice. Telescope is the BBC's data processor and is contracted to the BBC to provide the platform. This means Telescope can only use your personal data within the parameters set by the BBC. Telescope will collect your IP address along with other BBC account information such as BBC iD and geographic location derived from your IP address in order to provide a robust and reliable vote result to the BBC (this will include counting and capping votes as well as checking for irregularities). The lawful basis for processing is the legitimate interests of the BBC to deliver valid votes to the BBC's audience – for both those who take part and for those that consume content based on those results. This yields richer and more engaging content for all of our audiences and is not an unreasonable infringement on the rights and freedoms of the individual BBC audience members.

Retaining your information

The BBC will retain your personal data for a period of 2 years following collection – for internal and external audit purposes consistent with industry standards, unless a longer retention period is required by law. At that point your personal data will be deleted. For more information about how the BBC processes your data please see the BBC's Privacy Policy, available at http://www.bbc.co.uk/privacy.
Sharing your information


Your personal data will not be shared with any additional third parties outside of the BBC and Telescope without your prior permission, except as required by law.


Your rights and more information
If you need help with managing your account settings and the information we hold, you can find out how to do this here.
If you have any questions about how the BBC handles your personal information, or you wish to find out about your rights, please visit the BBC's Privacy and Cookies Policy. You will also be able to find out more information about how the BBC processes your information and how you can contact the BBC's Data Protection Officer.


If you raise a concern with the BBC about the way it has handled your personal information, you are entitled to lodge a complaint with a supervisory authority. In the UK, the supervisory authority is the Information Commissioner's Office (ICO), which can be contacted at https://ico.org.uk/concerns/.
Terms & Conditions

1. You can take part by accessing bbc.co.uk/eurovision. You will find the question and a list of alternative answers. You can register your vote by electronically selecting the option you wish to vote for.

2. Any votes registered outside the announced voting times, which will be listed online and on-air, will not count.

3. Online voting requires you to log into the page with your BBC account at https://www.bbc.com/signin. If you do not have a BBC account, you can register for one for free at https://www.bbc.com/register. If you have any trouble registering or signing in, you can visit the help pages at https://www.bbc.com/signin/help

4. This is not a competition and there will be no prize for any option or anyone taking part. Where the vote result has a consequence the BBC will endeavour to meet it but editorial requirements may lead to a change in schedule or a change in programme content. However, the vote result stands.

5. The number of times you can vote may be restricted. The presence of a cap to voting and what that limit is will be made clear for each vote. Some votes may be restricted geographically to within the UK only. If you are not in the right area you will not see the vote.

6. Live results may be displayed during the vote window. These should not be taken as an indicator of the final published results, but merely as a snapshot for interest. The BBC will announce the final result on-air and/or online when voting is closed and the actual result is known.

7. The BBC reserves the right to disqualify entries or suspend voting if it has reasonable grounds to suspect that fraudulent voting has occurred or if it considers there has been any attempt to rig the voting. The BBC has the right to substitute an alternative selection method at its absolute discretion. For the purposes of investigating possible voting irregularities when voting on BBC web pages using BBC account the BBC may use cookies, log IP addresses or analyse the information from your BBC account. The BBC will not publish this information or provide it to anyone without permission, except where required for enforcement of these terms. For more information please see: BBC Privacy Policy, how the BBC uses cookies and BBC online Terms of Use.

8. If, for any reason, the online voting system fails, the vote may be suspended or a contingency plan may be actioned.

9. The BBC reserves the right to change, cancel or suspend this vote at any time.

10. The BBC, its sub-contractors, subsidiaries and/or agencies cannot accept any responsibility whatsoever for any technical failure or malfunction or any other problem with any system, server, provider or otherwise which may result in any vote not being received by the BBC, not properly registered or recorded.

11. Please note that BBC, BBC Group or Telescope employees or anyone who is directly connected in any way with the associated BBC content or the vote is not eligible to vote.

12. The voting accords with the BBC's Code of Conduct for Competitions and Voting, details of which can be found on the BBC's Standards and Guidelines website at http://www.bbc.co.uk/editorialguidelines/guidelines/appendix2

13. Online votes are subject to the BBC Privacy and Cookies Policy found at http://www.bbc.co.uk/usingthebbc/privacy/privacy-policy more information about Cookies can be found at http://www.bbc.co.uk/usingthebbc/cookies/ and BBC online Terms of Use found at http://bbc.co.uk/usingthebbc/terms/terms-of-use.

14. These Terms and Conditions are governed by the law of England and Wales.
Online Voting FAQ's

How do I vote online?


In order to cast your vote, you must sign in to your BBC account which you can do here. If you do not already have a BBC account you will need to register before you can vote here.


Once you have created a BBC account you are then ready to go. You are advised to sign in to your BBC account before the vote opens.
During the live show the presenter will let you know when the vote has opened. You will then be able to cast your vote online here

Why is the online vote not displaying properly?

If the vote is not displaying correctly on your device then please try refreshing the page or using a different browser or device.
If you are using an ad-blocker then this may inhibit your ability to cast your vote. If you disable the blocker and refresh the page then you should be able to cast your vote.

Why am I getting a white box where the vote should be displayed?

If you have chosen to disable third party cookies in your browser on any device then you may not be able to vote. After you have signed in or registered your BBC account, if you are seeing a white box where the vote should be then you will need to enable third party cookies in your browser on that device or use another browser where you have this already enabled.

Why does the BBC think I'm outside the UK?

You must be in the UK to vote online. If you are in the UK but the BBC website thinks that you are located outside the UK it may be because you are using a VPN (Virtual Private Network), proxy, or similar service which masks your IP address. Try disabling your VPN and reload to vote.

How many times can I vote online?

You can vote online a maximum of 3 times. It may appear as if you have been able to cast more than 3 votes however only your first 3 valid votes will have been counted.

Can I vote using my smart phone or tablet?

You can vote online using your mobile phone, tablet or your home computer. Online votes on different devices using the same BBC account details will count towards the maximum number of votes per account. For Eurovision Come Together, the maximum number of votes per account will be 3.

Can I vote via the BBC iPlayer app?

You cannot vote via the BBC iPlayer app on your Smart TV, tablet or smart phone. Please visit bbc.co.uk/Eurovision to vote where you may need to sign in again or register to cast a vote.

Why is the 'VOTE NOW' button not working?

If you're trying to vote but the 'VOTE NOW' button has turned grey and you're having trouble submitting your vote then you might not have correctly selected a vote option. To select your chosen option, click the box or image you want to vote for until the text box changes colour and a tick appears in the right hand corner of the text box. The 'VOTE NOW' button should now be available to click and submit your vote. You can change your vote option at any time before you have clicked 'VOTE NOW' by just clicking another option until it changes colour and the tick now appears in that box. Once you have submitted your vote you cannot change your vote.

Why do I get the 'Thank you for voting' message when I vote on another device or browser?

The Eurovision Come Together vote is capped (see above). If you have already voted the maximum number of times and you go to the vote page on another browser or device and where you are already signed in, or subsequently sign in to your account on the vote page, then you will see the 'Thank you for voting' message because you have already cast the maximum number of votes allowed.

Why has the 'VOTE AGAIN' button disappeared?

The Eurovision Come Together vote is capped and votes must be cast one at a time. After your first vote you will see the 'VOTE AGAIN' button which will allow you to cast another vote. You can repeat this process to cast multiple votes one at a time for different songs or the same one. Once you have used the maximum number of votes allowed as stated on the vote, the 'VOTE AGAIN' button will disappear and you will not be able to cast any further votes.

Why is the vote not working on my version of Internet Explorer?

The default security settings of some Internet Explorer browser versions may prevent the vote from displaying on the page correctly. Please use another browser such as Chrome, Firefox or Safari or a different device and visit bbc.co.uk/eurovision to cast your vote when it is open.

What if I can't remember the password to my BBC account?


If you have a BBC account, but can't remember your password, you'll need to reset it. You can find out how to do that here https://www.bbc.co.uk/usingthebbc/account/how-do-i-change-my-password/.

When registering for a BBC account what information do I need to give?

This depends on your age. We ask everyone to provide us with your date of birth, gender and a secure password.

For anyone aged 13 and over, we ask users to provide an email address, and let us know if they would like to receive emails about things they'll love. Your email address lets you reset your password if you forget it. And it means we can get in touch if we need to tell you about something new, like a change to our terms of use. For anyone under 13 years old, we ask you to provide a username, but no email, so it's important you remember it (as well as your password), because we won't be able contact you.
If you are 18 years or older, we ask for your postcode, and if you are under 18, we ask for your hometown. If you previously used to sign in with a username, you'll need to use your email address from now on if you are over 13. If you previously signed in with Facebook or Google+, we unfortunately do not use these platforms to sign in anymore. If you haven't signed in to your account in the last year, then it may have been closed unless you have signed in with an email address. If that's the case, you will need to register for a BBC account again.

Why are you asking for my age, postcode/hometown or gender when I register for a BBC account?

We use your age, postcode/hometown and gender to give you relevant local info online and in any email newsletters you sign up for. We also use this information to ensure we are making something for everyone, as part of our public service remit. Some parts of the BBC are only meant for certain ages. We also need to know how old you are to make sure you can use the parts that are meant for you.Find out more about how we use your data here.

What if I don't want to register now?

If you decide not to proceed with registering your BBC account then unfortunately you will not be able to cast your vote.

Why when I click on sign in am I not taken to the sign in page?

If you click on sign in and you are already signed in to your BBC account then you will be directed to the BBC homepage or you will remain on the same page. That means you are ready to cast your vote once it opens here.

I'm having another problem signing into my account that's not covered here - where can I go for help?

We have a separate page that can answer your questions around signing in to your BBC account, and also put you in touch with someone if you are unable to find the answer you need. Visit here.

I don't have an existing BBC account, and need to register for one so I can vote, but need help. Where can I go?

We have a separate page that can answer your questions around registering for a new BBC account, and also put you in touch with someone if you are unable to find the answer you need. Visit here.

If you have not used your account in a while and have forgotten your password you will need to click on the 'forgotten password' link before the show to allow enough time for a new password to be sent through. This will only be possible if you provided a valid email address when registering.

What exactly is a BBC account?

If you have any questions about your BBC account you can find some FAQs here which might help.

Why are you asking if I want email updates about more things I'll love?
You can decide if you want to receive occasional emails to tell you about BBC programmes and services or not. It's completely up to you. We may personalise them based on your location and how you use the BBC online site, to help you get the most from the BBC. Find out more about the emails here. You can also unsubscribe at any time.

Is there a cost to vote online?

No, you will not be charged to vote online by visiting bbc.co.uk/Eurovision during the live show. Please check your broadband or mobile contract to check the cost of using data services.