Main content
"I'm so proud that I've been able to take this opportunity to showcase my abilities"
6 November 2020
To mark 25 years since the signing of the Disability Discrimination Act, we're highlighting work from BBC Introducing Arts made by artists with disabilities or living with chronic health conditions. Read on to discover five powerful pieces from emerging talent making their distinctive creative voices heard.
I am Soldier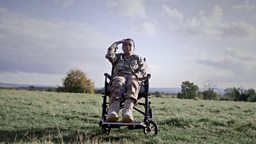 Monique Mehra's film I am Soldier explores disability, dance and an unusual connection to the life of a soldier.
It was made in collaboration with dance choreographer Rosie Kay, a working relationship formed when they met at an event about Kay's acclaimed portrait of army life 10 Soldiers.
For Mehra performing on camera was an intense experience.
She said: "At the hill top, I didn't need much prepping for character as I had so much frustration inside me, embracing the fresh air and dedicating this performance to fallen soldiers and those who are still serving. I'm so proud that I've been able to take this opportunity to showcase my abilities to an audience."
The Land and The Sea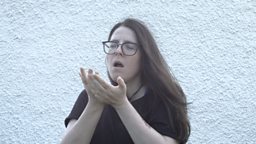 This film by Jessica Docherty features British Sign Language poet Tania Allan signing her work The Land and The Sea, which uses the Scottish folklore of the selkie wife as a means of exploring themes such as oppression, deaf culture, deaf community, sign language and communication.
Tania says: "My work is Sign-Art. This Sign-Art is combined with storytelling & poetry and based on visual and nonlinear properties, movement, placement, orientation, handshapes & facial expressions. No voice tones. My aim is to make people realise the deaf community have BSL storytelling/poetry."
Lupi Lupi Lu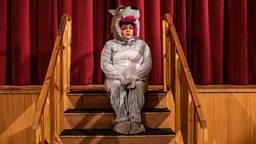 Although Adam Castle has known he has lupus - a chronic condition causing inflammation to the joints, skin and other organs - since he was 12, he was always too scared to find out more.
But for his short film Lupi Lupi Lu, Adam decided researched his own medical condition for the first time and use his findings as the basis for a short musical.
Expect wolves, butterflies and the influence of Lady Gaga.
The Entity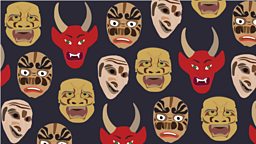 After medical conditions impacted on Luke Beardsley's media career, he moved into the world of online teaching and discovered a love of storytelling that he explored further with his New Creatives commission, The Entity.
This audio drama tells the story of Matthew Smart, a man whose sleep has been haunted by a horrific creature ever since the strange death of his mother. Is this just in his imagination or is there more at work?
Anatomy of A Crooked Spine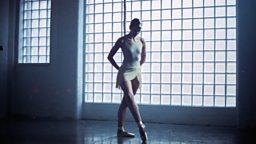 In Kate Morrison's film a ballerina battles to overcome the limitations of her body in this powerful dance film that looks at the intersection between conventional ideas surrounding beauty and the brutality of corrective surgery.
Using a range of movement and props – industrial rope, screws, hooks, wire – to illustrate the impact of spinal fusion surgery to correct curvature of the spine for those affected by scoliosis.
Morrison, who has scoliosis herself, reveals that despite the invasive nature of the surgery, the spine is stronger and more beautiful through the process.
More explorations of disability through art on the BBC
A life-changing moment is captured in six powerful, dramatic monologues. Written, directed and performed by disabled people; curated by Mat Fraser

Disabled artist Richard Butchins investigates whether good vision equals great art and examines other artists through the lens of their impaired vision

A sharp new version of Ben Jonson's famous 1614 Jacobean drama from Graeae Theatre – a company placing D/deaf and disabled artists centre stage
More from BBC Introducing Arts
Janina Ramirez introduces a collection of inspiring, beautiful and urgent stories from emerging talent

Carlos Acosta introduces a new generation of film makers who use b-boying, ballet and contemporary dance to tell their stories

Janina Ramirez introduces a set of short films from a contemporary female perspective, from genres including comedy, drama and dance