Main content
The English eccentric who bankrolled the Surrealists
30 March 2017
Edward James used his vast fortune to back Surrealist artists such as Dali and Magritte. Without him, there would probably be no Lobster Telephone or Mae West lips sofa. In this exclusive film, Stephen Smith details the amazing life of a great English eccentric.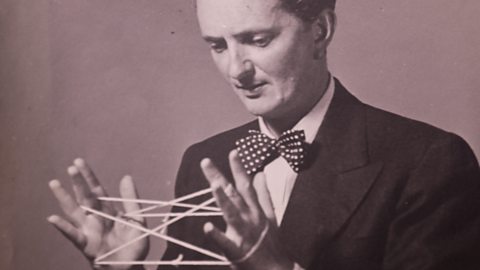 Stephen Smith sets out to trace the adventures of James' extraordinary life.
Edward James was born in 1907 into a wealthy Sussex family, and inherited a fortune at a young age.
He went on to become the greatest English patron of art of the early 20th Century – supporting, at one time or another, Salvador Dali, Rene Magritte, Max Ernst and a host of more minor artists, and publishing John Betjeman's first works of poetry while they were still at Oxford.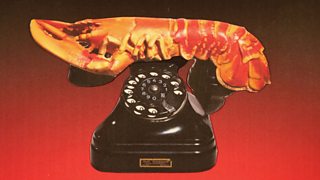 'Aphrodisiac', the lobster telephone, an example of which sold for $1m this year
It is difficult to think of someone who better embodied the term English eccentric
After a short-lived marriage to – and painful divorce from – dancer Tilly Losch, he wandered through America, moving from the artists' commune in Taos, New Mexico, to Los Angeles where he continued to seek 'outsider art' to support - the Watts Towers being one example.
After the war he travelled to the Mexican jungle where he eventually bought a large area of rainforest and built a Surrealist garden called Las Pozas, with ever more bizarre monumental structures in concrete.
This garden is now slowly being restored and is becoming something of a tourist curiosity despite its remote location.
It is difficult to think of someone who better embodied the term English eccentric. He was concerned, for example, that he would find himself unable to secure a ready supply of Kleenex tissues when he travelled and consequently took a trunk full with him, at one point arriving at the Hotel Flores in Mexico City with 5,000 boxes.
He travelled with a menagerie of creatures including several parrots and a boa constrictor. His wealth insulated him from the consequences of these escapades as he would simply pay off anyone who complained.
James was undoubtedly creative and inventive in his own right – he conceived many of the creations we now associate with Dali, like the lobster telephone and the sofa of Mae West's lips.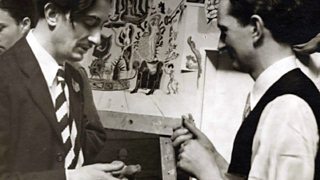 James with Salvador Dali
Sadly, though he regarded himself as an artist and poet, those whose careers he launched were happy to take his money but did not regard him as a creative equal.
In the 1970s he sold his considerable collection of art, which by then included works by Hieronymus Bosch, Giorgio de Chirico, Paul Klee, Pablo Picasso, Alberto Giacometti and Max Ernst.
He used the money to establish the Edward James Foundation, a school for arts and crafts housed in the mansion he inherited at West Dean, which continues to offer support and education today.
He also donated a body of works to Brighton Museum where the original sofa of Mae West's lips can still be seen. He never stopped travelling, and died in 1984 after suffering a stroke on a visit to Sanremo in Italy.
Directed by Spike Geilinger of Cinestre Films for BBC Arts Digital.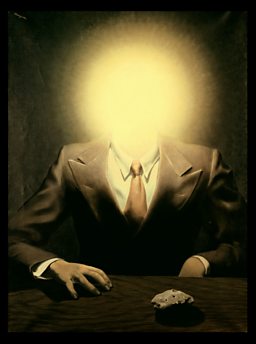 The Pleasure Principle (Portrait of Edward James), by Rene Magritte
Arts highlights on BBC iPlayer
Watch 12 mesmerising performances from Dancing Nation, a sampler of UK dance in all its forms.

Chizzy Akudolu presents a new collection of dramatic short films.

The Oscar-nominated actress gives a singing masterclass.