Main content
Peter Strickland's Horror Picks
Soundtracks:
Flesh for Frankenstein by Claudio Gizzi
If the excitement of having both Udo Kier and Joe Dallesandro in starring roles wasn't enough, there's the added bonus of Claudio Gizzi's mournfully romantic score. I played it on set for my film 'The Duke of Burgundy' to convey the mood I wanted when Sidse Babett Knudsen had to react to a sales pitch for a bondage toilet.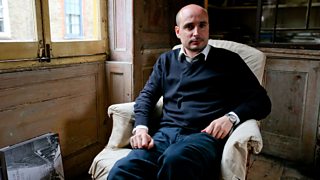 Carnival of Souls by Gene Moore
A perfect film and a perfect soundtrack. One of the spookiest and loneliest soundtracks I've ever heard from a film that literally came out of nowhere and disappeared again.
The Fearless Vampire Killers by Krzysztof Komeda
Harpsichords, choirs and Komeda. That's enough to lure me.
Le Orme by Nicola Piovani
A sad and fragile soundtrack with wonderfully sorrowful woodwind countered with austere organ passages.
The Fog by John Carpenter
I love almost all of Carpenter's soundtracks, but this one is remarkably uncanny.
Suspiria by Goblin
I had to put one obvious choice. Heads it was to be The Wicker Man; tails it was to be Suspiria. Tails won.
Valerie and her Week of Wonders by Luboš Fišer
Another obvious choice, but its overexposure is posthumously deserved.
Valerie And Her Week Of Wonders - The Magic Yard by Lubos Fiser
The Night Evelyn Came Out of the Grave by Bruno Nicolai
Nicolai conducted several Ennio Morricone soundtracks, which explains how similar the two composers sound. It's hard to pick one favourite by Nicolai, but for this week it has to be 'The Night Evelyn Came Out of the Grave'.
The Devil Is A Woman by Ennio Morricone
His most mind-boggling soundtrack and most obscure too. I've never seen the film and don't even know if it's horror or not, but regardless, Morricone envelops the listener in a psychedelic swarm of choral overload. It's disorientating, melancholic and bracingly intense. The only other Morricone soundtrack I know of that adopts a vaguely similar sound is for the horror film, 'Who Saw Her Die?'
Daughters of Darkness by François de Roubaix
François de Roubaix soundtracks are usually wondrous affairs, whether it's for educational science films, art house or genre fare. He's my favourite French soundtrack composer along with Georges Delerue. Gloriously morose and gothic, the Daughters of Darkness soundtrack is a work of mysterious Euro decadence unlike any other mysterious Euro decadent soundtrack.
The Strange Case of Dr Jekyll and Miss Osbourne by Bernard Parmegiani
The anachronistic device of using electronics to soundtrack a period film is put to devastating effect here. The idea is genius and the execution is thoroughly in tune with the visuals. The electronic drones that accompany the transformation scenes are a perfect example of the transformative effect of avant-garde experimentation when combined with fantastical imagery.
The Texas Chainsaw Massacre by Tobe Hooper and Wayne Bell
One of the most vivid examples of a soundtrack blurring the lines between 'music' and sound design. Utterly feral and ferocious; Hooper and Bell's clamorous soundtrack is musique concrète with scabies. It clangs and howls and cauterizes your cranium, but it'd still work just as effectively as a stand-alone concert piece.
The Texas Chainsaw Massacre byTobe Hooper and Wayne Bell
Maniac by Jay Chattaway
Putting its more serene passages aside, Chattaway's synth score is minimal and abrasive, at times recalling the turbulent electronics on tracks such as Whitehouses's 'Total Sex' and Throbbing Gristle's 'Slug Bait (Live at Brighton)'. In fact, if only Whitehouse or Throbbing Gristle had scored a late '70s scuzzy New York slasher film or early Cronenberg during his 'Rabid' and 'Shivers' period.
Cannibal Holocaust by Riz Ortolani
From the film that every vegetarian regrets seeing. Ortolani's score is deviously deceptive and is the most brutal example of what Italian shock cinema was so good at: counterpoint. The unremitting savagery on screen is not so much abated, rather intensified by the use of a lush, romantic score. The 'Cannibal Holocaust' theme is so ridiculously saccharine on its own that you could almost imagine Renée and Renato doing a duet over it.
Bollywood Bloodbath by Various Artists
From the ever-reliable Finders Keepers label, this eccentric and evocative Bollywood horror compilation spanning from 1949 to 1985 opens up a whole world of discovery. As always with Finders Keepers, the sleeve notes are highly informative and lead the listener on a treasure hunt for more. I've been as guilty as many people in focusing my horror viewing only on Italy, the UK or USA, which means this list is full of omissions. I know very little of the terrifying and extravagant treasures made in countries such as Brazil (with the exception of Coffin Joe), Mexico, Japan, Pakistan and India. This compilation album is a taster of how much I'm yet to discover.
Bollywood Bloodbath by Various Artists
Horror Films
Eyes Without a Face (1960)
This has to be up there with Herk Harvey's 'Carnival of Souls' as one of the most evocative and darkly poetic films ever made. Georges Franju was a remarkable director with an eye for the fantastical and the Gothic. 'Eyes without a Face' blows me away every time I see it – sensual, dark, mysterious and visionary. There still isn't anything quite like it, despite the endless trail of directors indebted to its powers even to this day. Even the dogs in the film seem to be under Franju's spell. Maurice Jarre's unsettling waltz-like score, the lab assistant's gleaming mackintosh, the eerie mansion and the expressionless mask that hides unmentionable anguish from us – these are just some of the things that stand out from memory. Franju knows all about the iconography, association and potential of surfaces and the film is literally cursed with that obsession as a father is seen resorting to multiple murder in order to restore his daughter's face. Strangely, nothing has dated. The heightened, luminescent cinematography, extraordinary sets and spellbound performances make this the best Cocteau horror film Cocteau never made.
Demon Seed (1977)
Boasting the wayward talents of Donald Cammell and Jordan Belson, 'Demon Seed' already has a captive audience for any fans of abstract or psychedelic cinema. Though firmly restrained within a traditional Hollywood narrative, the avant garde sensibility at the heart of this film gives it its corrosive edge. 'Demon Seed' is essentially a repellent work of sustained malevolence. It's nasty, sinister and at times clumsy and dated, but it works. Cammell's attention to lingering detail and his sense of place transcend the film beyond its potential B-grade dystopian shortcomings. Julie Christie is terrifyingly believable as the grieving mother terrorised by Proteus, and Proteus itself is a machine that comes on like a much sicker HAL with even more hubris.
Up until recently, Jordan Belson's films were very hard to track down, but in 'Demon Seed', his cosmic light transmissions and pulsing mandalas are almost on tap, acting as a personification of Proteus's warped consciousness. Despite the preposterous storyline and sensationalist scenes, there are many brilliantly iconic moments and images that affirm Cammell's status as a visionary director, who sadly lost faith far too soon.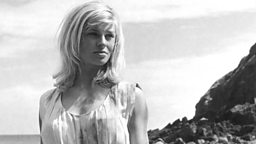 Julie Christie in A for Andromeda
The Innocents (1961)
'The Innocents' unleashes its terrors by the accumulation of its errant and askew atmospheres. There is so much to admire in this loose adaptation of 'The Turn of the Screw' by Henry James, which is a wonderfully still and controlled descent into the spectres of abuse. Every single element of production excels here, but unlike other films, it's all done so quietly. The mist and darkness become co-conspirators in the film thanks to the wonderfully chiaroscuro cinematography by Freddie Francis, which transports one into the luxuriant malady.
William Archibald, John Mortimer and Truman Capote etch much of the dialogue straight into your subconscious. The line, "rooms used by daylight as if they were dark woods", effectively establishes the psycho-geography of this film. The fact that such darkness is shrouded in dialogue so politely and euphemistically spoken is what makes it stay with us. "Something secretive and whispering and indecent" is uttered in disgust, and the mind can only imagine. Deborah Kerr is at her most haunted and the ghosts that plague the film are few and far between. Though the ghosts make no more noise than the breeze, their anger and torment is felt in every frame. Jack Clayton's direction is understated bordering on somnambulant, completely serving the atmosphere the story requires. If any film could embody the mind of a troubled sleepwalker, 'The Innocents' would be my nomination. The nondescript phrase, 'stuff and nonsense' will never quite feel the same again. A deeply troubled film.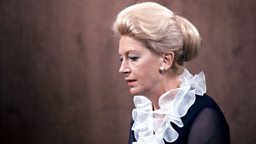 Deborah Kerr on Parkinson 1972
Books on Horror:
The Sex-Gore Netherworld of Filmmaker Andy Milligan, THE GHASTLY ONE by Jimmy McDonough
A highly informative account of Deuce stalwart, Andy Milligan and the various characters that populated the illicit world of exploitation cinema in New York both on and off screen. Some of the larger than life characters involved in producing and distribution, such as Chellee Wilson, David Friedman and William Mishkin are often as deserving of screen time as the fictional characters in Milligan's films.
Sleazoid Express by Bill Landis and Michelle Clifford
A social account of the apotheosis of sleaze known as the Deuce, (42nd St between 7th and 8th Avenues). This is the grindhouse Bible written by people who were there during its heyday in New York. Compellingly sordid and outrageous in its descriptions of the various grindhouse cinemas along the Deuce, Sleazoid Express is a peepshow onto a shadowy time and place that according to Travis Bickle's wishes ended up flushed away into the sewers.
Nightmare USA: The Untold Story of the Exploitation Independents by Stephen Thrower
A formidable tome that exhaustively covers the ferociously caustic horror and slasher films that came out of America mainly during the '70s.
Beyond Terror: The Films of Lucio Fulci by Stephen Thrower
Fulci was the Wagner of gore. At his most baroque and flamboyant, he was unparalleled when it came to grand guignol. The redoubtable Thrower puts Fulci's highly eclectic body of work into context.
Immoral Tales (Sex and Horror Cinema in Europe 1956-1984) by Cathal Tohill and Pete Tombs
Jesus Franco, Jean Rollin, Walerian Borowczyk, José Larraz, Jose Bénazéraf and Alain Robbe-Grillet.
Six European directors who in their different ways invoked a twilight world of psycho-sexual urges and fantastical horror. Pete Tombs (from the Mondo Macabro DVD label) and Cathal Tohill lovingly describe and trace the history of a highly charged world of cinema that had often been dismissed or ignored in the past by highbrow critics.
Nightmare Movies by Kim Newman
This was my introduction to a vast world of strange, poetic darkness. John Waters, Paul Morrissey, Wes Craven and even Jan Švankmajer (amongst many others) are all put forward as examples of directors evoking very different nightmare worlds.