Main content
Rent-A-Greg: He's at it again, this time as a London tour guide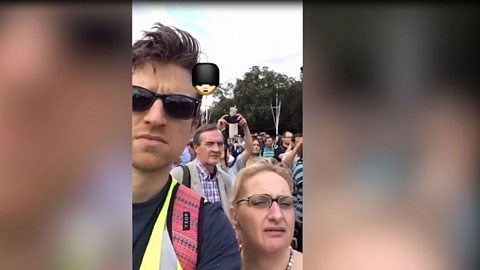 Greg takes listener Kimberley's parents out around London for Rent-A-Greg.
The lowdown...
This time, Greg was on hand to escort Radio 1 listener Kimberley's parents on a tour of London - what a lucky pair! After a hearty breakfast, he trotted off to meet David and Penelope at Marylebone Station...
Naturally, Greg donned a high visibility jacket, complete with a sign, to get the attention of Kim's folks.
What happened?
Once he'd found them, they kicked off the day the way all Londoners do... by getting on the tube.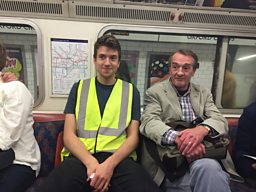 First he took them to the London Eye, as the weather just about held out for them.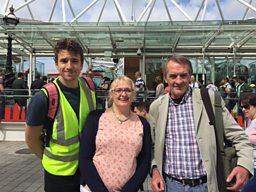 Then to Big Ben! Although, as Greg explains, it's not actually Big Ben...
"Don't be confused, the tower is the Queen Elizabeth Tower. The 'Ben' is actually the bell, so it should be called Big Bell."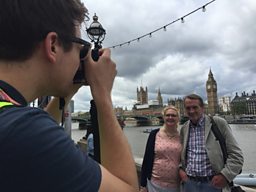 Next came 10 Downing Street, followed by a trip to Buckingham Palace, before ending the tour at the pub. Standard.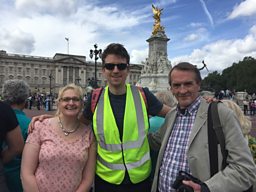 What an absolute HERO Greg is. What will he get up to next week on #RentAGreg, we wonder? Well, that's completely up to you guys!