Main content
Twelve Survival Tips for Choirs at Christmas
Christmas is a joyous time, but for singers throughout the land it's work as well – we trust – as pleasure. So here the team behind Radio 3's Choir and Organ programme offer their 12 tips on how to survive Christmas and to stay merry through all those umpteen Ding Dongs and Hark the Heralds.
1. Embrace the new with the old
Do you have one of those music directors who produces a new carol "what I wrote" every Christmas?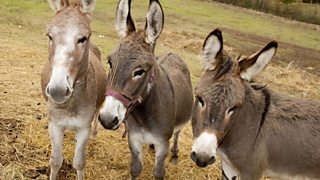 Little donkey, anyone?
Yes, it probably is really terrible but, you never know, one day you might premiere a classic of the future.
Christmas is all about that warm fuzzy feeling of doing a good turn – so put a smile on your director's face and a song in your heart – just throw yourselves into it.
Or would you rather be singing "Little Donkey" yet again?
2. How to sing
Ok. So someone's twisted your arm and you're going to go and sing some carols. Not sung anything for a year at least? Afraid you'll sound awful?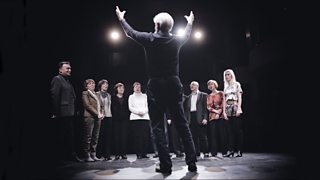 Watch the conductor, even if they're a bit rubbish...
Remember these four timeless bits of singing advice to limit the damage.
First, breathe deeply as you sing, down to your belly button, not just your shoulders.
Second, open your mouth wide as you sing; it really does brighten the tone and reduces the chances of going flat.
Number three is that a good singer always carries a pencil*, so bring one to the run-through and use it to remind you of the tricky bits and put a ring round that sudden quiet moment so you don't crash through it.
Finally, remember to watch your conductor. They might be so bad that you have no idea what they're really doing, but you look a lot better to the audience if you look up every now and again. Oh – and alcohol doesn't help. Sorry.
*We remember receiving the following advice from none other than Stephen Cleobury, director of King's College Chapel Choir, Cambridge: "Always bring three pencils to a rehearsal. One for yourself, one for the person on your left, and one for the person on your right."
3. Add some Christmas romance
As anyone who sings in a choir knows, it's very common to find that matches made in beautiful harmony often spill over into matches of a more personal kind.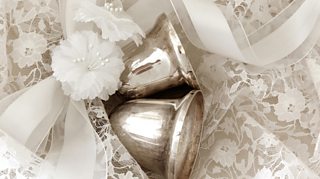 So make sure all the newcomers get a chance to experience ALL the joys of singing in a choir by introducing everyone to each other.
Don't be a gooseberry if a couple of folk seem to be hanging around together at the end of the rehearsal.
Maybe even turn a blind eye to any moving shadows in the darker reaches of the church in the interval of the concert.
4. Don't start too early
Listen up, conductors!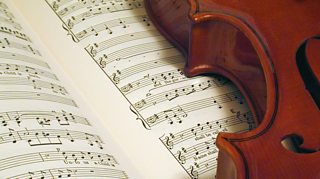 "For unto us a child is born..."
No one wants to start practising "Hark the Herald" in September. Not even the Willcocks arrangement. And not even if the descant really does need 15 weeks of rehearsals to get it just perfect.
We've only just had our summer holidays.
Save it until after Bonfire Night.
... At least.
5. There's more to Messiah than "Hallelujah"
Are you taking part in an annual Christmas Messiah?
Put aside some time to dust off the score and look over your part before the rehearsal.
It's a lot harder than you remember, and that goes double if you are the accompanist.
6. Learn the blotting paper trick...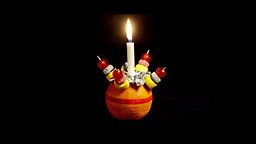 Candle wax stains are an occupational hazard for choristers at Christmas; particularly young performers taking part in traditional Christingle services.
It's really too much to ask child singers to hold up their music books, follow a conductor, and simultaneously balance a lighted candle thrust into an over-ripe orange.
Use a hairdryer and blotting paper to soak up spilled wax – but always ask a grown-up to help.
7. Take time to learn ALL the words...
There are always a couple of tenors who know the "alternative" words to any carol, whether that's school assembly favourites such as...
"While shepherds washed their socks by night"....
"Jingle Bells, Batman Smells"....
"We Three Kings of Orient Are, one in a taxi, one in a car"....
"Hark, the herald angels sing: Beecham's Pills are just the thing. Two for an adult and one for a child, they are gentle, meek and mild..."
or something more… grown up.
This is a hallowed choral institution, almost as old as Christmas itself. Cherish it. And play your part in preserving the tradition for future generations.
8. Make sure everyone has a part in the final number
We've all been to those school and community concerts where half the audience disappears at half-time.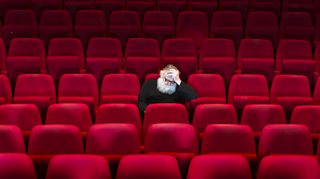 These are the fair-weather supporters who choose to make a quick exit during the interval, having witnessed their darling son/granddaughter/god-child/life partner take the stage for their single singing spot in Part One, and leaving the second half performers to sing their hearts out to a sea of empty seats.
Create a grand finale that features everyone taking part to ensure a full house for the whole show.
9. There are no good arrangements of Silent Night
It's a beautiful carol that everybody knows and everyone loves.
However, something about its folky simplicity defies arrangement for voices in parts.
We've scoured our Christmas carol volumes and have yet to find a halfway decent choral version.
The solution?
Put away your music books. Let the piano or organ fall silent. Close your eyes and just…. sing together. You all know the words. Sing in unison or make your own harmonies as you go. It will bring the house down.
10. Altos, take centre stage
How many sopranos does it take to change a light bulb?
Only one: they just stand still and the world revolves around them.
So altos, don't just glare resentfully when your friends in the higher register are throwing their egos into one of the famous angelic descant lines.
Show the conductor and the audience that you deserve your moment in the limelight – sing heartily, proudly and with gusto.
11. Dress for the occasion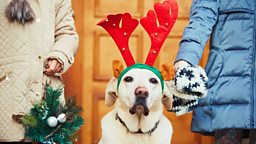 A novelty Christmas jumper may not be appropriate in a candlelit church service.
However, it's certainly acceptable to don your flashing reindeer antlers, most garish earrings and tinsel- embroidered boots if you're carol busking round the local streets, pubs and care homes.
Bring a bit of cheer – and colour – to your Christmas carolling and embrace the season of joy and goodwill.
And by the way – stick some tissues in your pocket: colds are the enemy of any chorister so keep yours to yourself, Rudolph.
12. Smile!
You have sung the same carols for years and years.
You've been practising since November, and the tunes will still be circumnavigating your subconscious well into February.
But every time you sing, you are bringing the spirit of Christmas alive for someone who needs it.
Put a smile on your face and enjoy every moment.
Even enjoy "The First Nowell" (it's not you – everyone struggles with this one).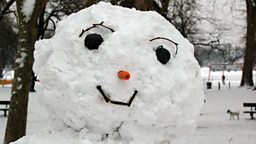 Enjoyed our Christmas tips?
You can enjoy more – much more – with Sara Mohr-Pietsch and Choir and Organ this Christmas.